TradeStars To Launch IDO On BSC Pad and Zeroswap On May 4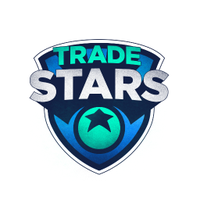 Blockchain-powered fantasy sports trading game TradeStars has announced that they will be launching their Initial DEX Offering (IDO) on May 4.
TradeStars takes Fantasy Sports to a next level by providing players with an exciting alternative to traditional Fantasy Sports / Sports Betting markets. By allowing users to trade and monetize fractional NFTs which represent real-life athletes, fans can use their knowledge to invest in specific sports stars, and see their value go up or down based on actual performance.
The IDO, which is currently open for whitelisting, will allow users to purchase TradeStars' $TSX Token across BSC Pad and Zeroswap. To join the IDO, investors will need to complete the whitelisting process:
BSCPad Sale – https://bscpad.com/ 
The ZeroSwap Sale – https://zeroswap.io/ 
"We are gamifying DeFi economic incentives with a fantasy stocks platform where users can express their passion for sports, compete against each other with true digital ownership, transparency, liquidity, and decentralization," said TradeStars Founder and Tech Lead, Chris Hentschel.
Source: Read Full Article