The People's Bank of China Blasts Bitcoin And Crypto. Once Again.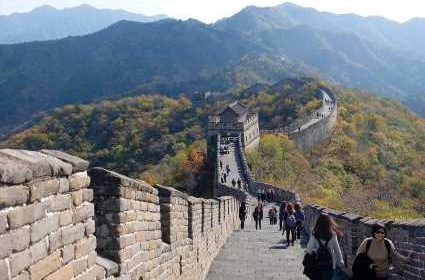 For a minute there, it seemed like the FUD was over. The People's Bank of China contributes to its country's crypto-crackdown at the "Financial Knowledge Popularization Month," People's Daily Online reports from Beijing. Speaking at an event, Yin Youping, Deputy Director of the Financial Consumer Rights Protection Bureau of the People's Bank of China, claimed: 
"We remind the people once again that virtual currencies such as Bitcoin are not legal tender and have no actual value support." 
Related Reading | "The Death Of China's Bitcoin Mining Industry," 7 Takeaways From The Article
Furthermore, Yin Youping classified all cryptocurrency-related investments as pure speculation. He advised the public to "consciously stay away" from virtual assets to avoid unnecessary risk, and to "protect their "pocket." Nothing crazy coming from a fiat-fuelled bureaucrat. Nevertheless, an interesting new piece in China's crypto-puzzle.
What Else Did The People's Bank Of China Said?
Besides contributing to China's crypto-crackdown, Yin Youping responded to the "rebound" in cryptocurrency trading in his country. The People's Bank of China will:
Work overtime to "

detect overseas exchanges and domestic traders.

"

Block "

trading websites, apps, and corporate channels

."

Intensify "

policy publicity,

" to let everyone in China know the law of the land. 

Establish "

a normalized working mechanism

" and continue to crack down on cryptocurrency transactions. 

Maintain "

a high-pressure situation.

"
The People's Bank of China's aim is pretty clear. And it seems to be working, Youping claimed that "the popularity of virtual currency trading has dropped significantly." The Deputy Director also encouraged the general public to report "illegal fund-raising crimes" to the relevant authorities.
BTC price chart for 08/27/2021 on Bitstamp | Source: BTC/USD on TradingView.com
Does This Offer Insight Into China's Crypto Strategy?
In a thread summarizing the case, Chinese journalist Colin Wu gave us inside information that wasn't part of the article. "By blocking exchanges and strengthening policy publicity, China's popularity has dropped significantly."
3. By blocking exchanges and strengthening policy publicity, China's popularity has dropped significantly
4. Crack down on illegal fund-raising activities with virtual currency and blockchain.
— Wu Blockchain (@WuBlockchain) August 27, 2021
One of the surprising revelations from Chainalysis' Global Crypto Adoption report is that P2P trading "declined dramatically" in China. At the time, we naively asked: 
Why are Chinese people abandoning P2P trading so radically? Wouldn't the "government crackdowns on cryptocurrency trading" cause a surge in old P2P trading instead?
This "high-pressure situation" that the People's Bank of China maintains might be the answer to both questions. As we learned, both  "the popularity of virtual currency trading" and "China's popularity" dropped significantly. China's cracking down on the general population as much as on their biggest industries. Bloomberg tried to explain their moves by defining the "New China Model" as:
If China is abandoning the Silicon Valley model, what will it replace it with? Insiders suggest it will be less founder-driven and more China-centric.
Related Reading | China Banned Bitcoin Mining. What Happens To Small Hydropower Stations Now?
We finished that article with more questions than answers. From "Why is China dwarfing its biggest industries and players? Is the "China Model" just concerned with scale?" To "Is their crackdown on Big Tech even related to their crackdown on Bitcoin mining?" And concluded:
There's only one thing we can know for sure: China's making big coordinated moves when it comes to tech. And they seem to have a plan.
Maybe their plan is simpler than we thought. It's possible that The People's Bank of China is just going to make it really really hard for the common citizen to access Bitcoin. And, China'll use propaganda and repetition to keep people in check and scared of the unknown. One of Bitcoin's prototipical adversarial scenarios. A battle that Bitcoin expected sooner or later.
Source: Read Full Article