Texas: Governor Supports Crypto Bill to Push for Mainstream Adoption of Digital Assets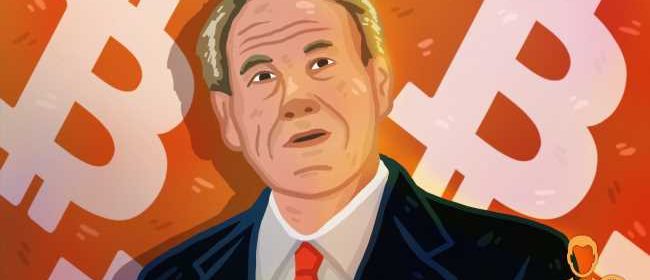 Greg Abbott, the Governor of Texas, supports the recent crypto and Bitcoin bill. His state aims to match and even outshine Wyoming as a leader in blockchain.
HB 4474: Defining Virtual Currencies in Texas
In a tweet on Mar 29, while responding to a recent article that articulates the content of a crypto Bill (HB 4474)submitted by Tan Parker, the Governor cites the increasing use of crypto in transactions.
Additionally, he thinks crypto will go mainstream, especially once the U.S. Securities and Exchange Commission (SEC) approves a Bitcoin Exchange-Traded Fund (ETF).
Working closely with the Texas Blockchain Council, Parker forwarded the Uniform Commercial Code (UCC) amendment bill.
The bill seeks to adopt crypto into existing commercial laws to cater to innovation around blockchain.
Of note, the UCC aims to identify virtual assets like Bitcoin under applicable commercial laws. The bill bears similarities with the Digital Asset Laws of Wyoming that came into effect in July 2019.
Weakness of the Texas Bill
According to Caitlin Long of the Avanti Financial Group, HB 4474 provides a more precise definition allowing judges to properly adjudicate and parties to know their rights in case of disputes.
Still, Caitlin was quick to point out a flaw with the Texas bill, especially the glaring lack of providing definition as to how a lender can establish enforceable liens on virtual currencies.
Adding to the absence of proper commercial laws defining these liens, the coin holders in the U.S., she predicts a "mess" to follow.
"I think a lien mess is already building in Bitcoin. Bitcoin owners are at risk of being hit with old, unknown liens on their coins, which they had no way of discovering before purchasing — and the higher the Bitcoin price goes, the greater the financial incentive that lawyers have to pursue such claims."
A Step in the Right Direction for Proper Crypto Regulations in the U.S.
Nonetheless, the bill's approval will be a big step in the right direction, not only for Texas but also for other states that want to chart the same path.
Already, Wyoming is helping provide regulatory clarity in the current confusion where crypto laws can vary from state to state.
As per a BTCManager report, both New York and Miami cities also want to be crypto and blockchain hubs.
Related posts:
Source: Read Full Article