Spanish central bank official talks about private payment services in era of digital euro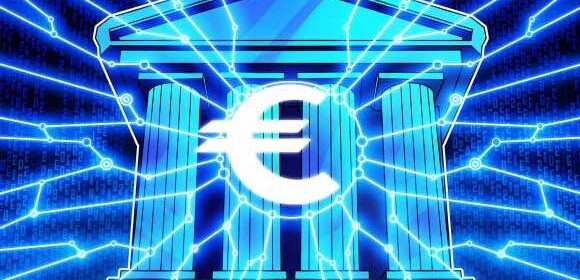 Deputy Governor of the Bank of Spain Margarita Delgado spoke to university students and others about the introduction of the digital euro in Pamplona on Aug. 25. Looking into a future through the lens of the European Commission's recently proposed digital euro legislative plan, she spoke at length about how private payment solutions will interact with the digital euro and its infrastructure.
The digital euro can help the European Union overcome challenges such as cross-border payment barriers, the costs to businesses of using private payment service providers (PSPs) and the general lack of PSPs in Europe. The development of central bank digital currencies and stablecoins elsewhere could make the last problem worse without the introduction of the digital euro. She said:
"We believe there is enough space for a digital euro and private payment solutions to co-exist. […] In fact, our expectation is that the digital euro enables the development of new pan-European payment and financial services by the private sector, making it easier to compete with non-European solutions."
Related: Spain launches AI regulation agency in bid to become industry leader
The digital euro would not be covered by common deposit insurance until a common supervisory and resolution authority is put in place under the European deposit insurance scheme. Financial security has to be considered before the digital euro is launched, Delgado added.
The European Central Bank (ECB) foresees getting the digital euro up and running in the eurozone before expanding its reach. The retail use of the digital euro outside the eurozone will provide new opportunities for private PSPs to serve as intermediaries, Delgado noted.
The ECB has its own wish list for the regulation of PSPs. Delgado said:
"It [the ECB Eurosystem] has also called on regulators to act in order to require payment service providers to make the digital euro available to the broad population."
The ECB will request that PSPs offer a digital euro physical payment card as well.
PSPs will be banned from charging fees for basic services or requiring a contractual agreement before providing access to the digital euro under the proposed regulation. They will be required to provide onboarding support for members of vulnerable groups, "including the availability of human interaction to guide users through onboarding and transaction execution."
Magazine: Best and worst countries for crypto taxes — plus crypto tax tips
Source: Read Full Article