Sber announces plans to register digital platform with Bank of Russia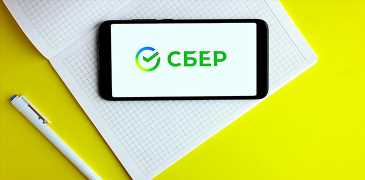 Russia's largest bank Sber has announced plans to register its digital assets platform in September, in a move that is being seen as a significant step forward for digital assets in Russia and beyond.
The bank announced its intention to register with the Bank of Russia later this month, which would pave the way for the launch of the digital assets trading platform in Russia. 
Deputy chairman of the executive board at Sber, Anatoly Popov, said that the bank has already been building features with third-party issuance in mind, suggesting he expects the technology to be rolled out to the bank's customers later in the year.
For now, the system is currently in operation internally only, with Sber focusing on managing and issuing its only digital currencies and tokens through the technology.
Sber is reported to be actively working alongside the country's central bank, with a focus on how the functionality and other requirements of the product meet with compliance requirements.
One of the world's largest public companies, the state-owned Sber recently rebranded from Sberbank to underline its commitment to becoming a leader in technology and financial technologies, rather than solely in banking.
In the first half of 2021 alone, Sber has reportedly invested as much as $1 billion into developing its digital asset ecosystem, with plans to launch its own digital asset services, as well as its own assets.
Earlier in the year, the bank teamed up with the Russian central bank, the Bank of Russia, to draw up plans for a stablecoin—known as Sbercoin. The central bank has so far refused to budget on it however, thus far withholding permission for private companies to launch any stablecoins pegged to the ruble.
With Sber now advancing its digital asset platform further with the central bank, it looks set to make significant waves in the Russian digital assets scene in the months to come. 
Watch: CoinGeek Zurich panel, Bitcoin and Digital Assets – Where Should Real Value Come From?
Source: Read Full Article