SAI.TECH Sponsored the CRC Crypto Event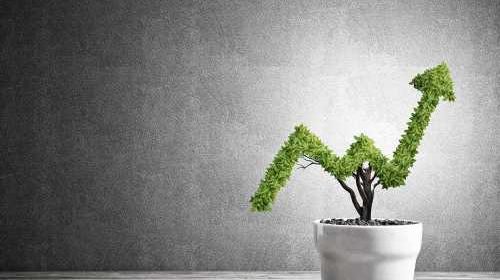 SAI.TECH – a digital currency and bitcoin mining operator that runs on clean energy – has announced it will be sponsoring and presenting the 2022 Cryptocurrency Research Conference (CRC), which will be held in Durham in the United Kingdom.
The CRC Is Underway
The CRC offers digital currency mining firms the opportunity to both present and hear new ideas regarding the development of digital currency trends. SAI.TECH has been sponsoring the event since 2021. Arthur Lee – the founder and CEO of SAI.TECH – will serve on the CRC panel and explained in a recent interview:
Industry practice and academic research are inseparable. In fact, they reinforce each other. Industry data and experiences can help researchers conduct more accurate research, and scientific findings can better help the industry. I'm very much looking forward to the discussion with the professors.
SAI.TECH says it's long been adamant about bringing green energy sources to the crypto mining space. This has been an argument that's run rampant in the industry for some time now, as several reports have emerged in recent years to claim that digital currency mining utilizes more energy than many developing countries.
In addition, several industry heads have also gone so far as to say they're concerned about the use of energy in crypto mining. One of those individuals is Elon Musk, the man behind billion-dollar companies like Tesla and SpaceX. He announced in early 2021 that he was going to allow Tesla shoppers to buy electric vehicles with BTC.
However, this decision was later rescinded when he said he couldn't trust bitcoin miners to utilize clean sources and that he would only allow bitcoin to be used if the miners were willing to be more transparent about their operations.
Kevin O'Leary of "Shark Tank" fame also said he wouldn't be buying any more BTC mined in China due to the country's negative extraction methods. Suwan Long – the ESG director of SAI.TECH – stated:
It is a great pleasure to represent SAI.TECH, to give an opening remark to the Cryptocurrency Research Conference, and to connect with the excellent researchers in the field of cryptocurrency. SAI.TECH's development philosophy has always been to do its best to make contributions to society. We aim to set ourselves as an example and lead other companies in the industry to make changes and contribute their efforts to promote advanced research for the entire society.
Bringing Innovation to the Forefront
Arthur Lee went on to mention:
We believe that the Cryptocurrency Research Conference and its member groups are the largest, niche groups in the cryptocurrency and fintech areas. By participating in academic conferences such as the CRC, we see many potential opportunities in cryptocurrency research. SAI.TECH looks forward to building a bridge between academic researchers and industry practitioners, creating the highest quality contribution to research through the transfer of knowledge.
Source: Read Full Article