Ripple's Legal Milestone: Three Key Outcomes Since July 2023

In the evolving narrative of Ripple's legal proceedings against the U.S. Securities and Exchange Commission (SEC), significant developments have occurred since July 23, 2023. Legal expert Bill Morgan sheds light on three key outcomes that have shaped the current standing of ripple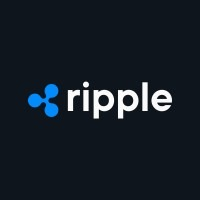 ripple m***[email protected] Crypto / Blockchain SolutionPayment solution
and its native token, XRP.
Bill Morgan's Insights: The Three Outcomes
Also Read: XRP Lawsuit: Ripple's Top Lawyer Asserts SEC Is on the Losing Side of Legal Dispute
Market Performance: A Mixed Bag
Despite these positive developments, XRP's market performance has blended highs and lows. From $0.46 to $0.62, its price movement reflects a steady yet cautious growth. This performance, while better than some coins, has not matched the explosive growth of others in the cryptocurrency space.
While legal victories, relisting, and partnerships lay a solid foundation, the question remains: what would it take for XRP to leap into the three-figure territory? The answer lies in a complex interplay of market dynamics, investor sentiment, and broader economic factors.
XRP's price movements continue to strongly correlate with Bitcoin, the leading indicator of the cryptocurrency market. This relationship indicates that while XRP has its unique drivers, it is not immune to the broader trends and shifts in the crypto world.
Long-Term Perspective: Defining 'Long Term'
The long-term outlook for XRP is optimistic yet open-ended. The definition of 'long term' in the fast-paced crypto market varies, but it generally spans several years. Investors and enthusiasts are keenly watching Ripple's strategic moves and the evolving regulatory landscape to gauge the future trajectory of XRP. The coming months and years will be crucial in determining the long-term viability and success of XRP in the ever-changing world of digital currencies.
Source: Read Full Article