Rhode Island Legislator Introduces Green Crypto Bill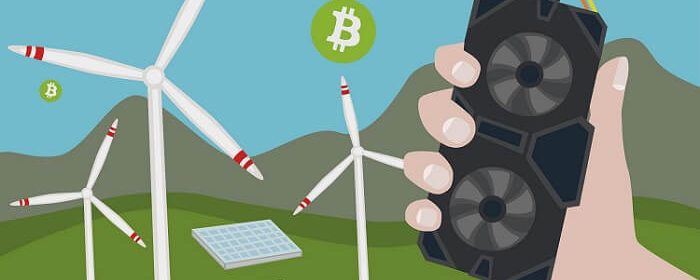 A legislator from Rhode Island wants to introduce a new green digital currency that will help with the state's ongoing issues surrounding the climate and homelessness. The currency is being introduced by representative Carlos E. Tobon, a democrat from Pawtucket.
Rhode Island Moves Forward with Green Crypto Plans
The plan would be that the United Nations or some other government agency would provide property owners with green units if they built homes that rely on renewable energy like wind and solar power. These units could then be used to make environmentally friendly purchases like chargers for electric vehicles. In an interview, Tobon explained:
I'm talking about an opportunity that could put Rhode Island at the forefront. This is exciting, intriguing, maybe a little scary. Everyone is always afraid of new, innovative ideas, but if we're going to wait to start talking about crypto in five years, we will miss the boat.
He compared his plan with the introduction of the light bulb. He said that at one time, nobody could imagine a world with an electric light, though now we rely on it as though it were the elixir of life. He says that crypto is entering similar grounds, claiming:
No one can imagine using crypto, but it's not going away. This is my idea based on my research.
The bill would require as much as $500 million in private funding, while another $125 million would come from the federal American Rescue Plan Act. This money would be utilized to address the housing shortage in Rhode Island. Right now, it is estimated that the state needs to build as many as 25,000 additional housing units.
Tobon says:
This law is necessary to efficiently utilize public and private funds in construction projects and would provide a method to incentivize homeowners and investors who build, or purchase properties built in compliance with the provisions of this chapter with cryptocurrency payments as a credit for reducing utility expenses… Cash is becoming like eight-track tapes. It's going to be a thing of the past. How much cash do you carry in your wallet today? We are just using an instrument that is going to be much more fluid in the future.
Excitement Is Brewing
At the time of writing, the Rhode Island congress has been slow to act on the bill. While it has been introduced in the House, the state Senate does not have a companion bill accompanying it. However, the bill has garnered attention from individuals like Middletown democrat Louis P. DiPalma, who said:
We need to look at more things we can do as cryptocurrency and bitcoin continue to mature and potentially become ubiquitous. This is clearly one of those things that legislation will never get ahead of because it will always be ahead of us, like cybersecurity.
Source: Read Full Article