Publicly Traded Companies That Accept Shiba Inu, Bitrise Coin To Be The Next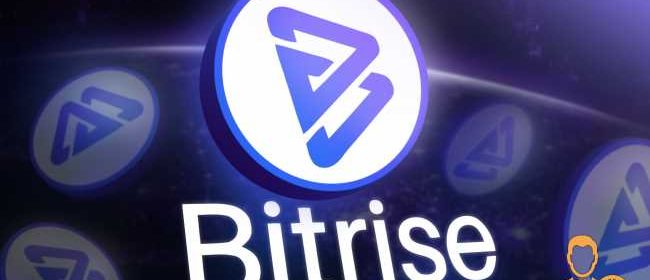 – The buyback function keeps Bitrise coin stable and growing
– The multiple products in the ecosystem keep the token soaring
– Bitrise is the fast-developing DeFi project in the market
Shiba Inu is winning again, and this time around, it is a big one of the team and the token holders. Three publicly traded companies have accepted the Shiba Inu coin as a form of payment. They include AMC Entertainment, Bots, and Newegg Commerce.
These are known companies, and the adoption is the coin is going to increase the demand for this token. That's how token investors are going to gain from this move.
The three companies have made official announcements and are already in the process of integrating the coin into their payment system. This is big news for the crypto investors as the year 2021 ends. It means that Shiba Inu will be entering the year 2022 on a high.
But Shiba Inu might not be the only coin accepted by large and reputable publicly traded companies. Bitrise coin, one of the fastest-growing crypto coins, is catching the attention of crypto investors. The crypto project launched in late July 2021 and is making impressive moves in the crypto market.
Unlike Shiba Inu, Bitrise is not a meme coin but a project that has real utility. The team is building DeFi protocol on Binance Smart Chain. The decentralized financial (DeFi) system will enable users to earn, spend and lend on a peer-to-peer (P2P) platform. This is one strength that Bitrise has over Shiba Inu.
However, the whole Bitrise project has exciting features that will attract companies into accepting the coin for real payment. Apart from just being a DeFi protocol, the team is working very hard to deliver the project within the shortest time possible.
Already the team has launched multiple products in just 120 days of the launch. There are 5 products that have been launched, including Bitrise Audits, Brise wallet, Bitrise Swap, already listed on 5+ tier-2 exchanges, and Bitrise Staking.
But the quality of the products and coin stability are major factors companies partnering with crypto projects are looking for. Bitrise has everything a publicly-traded company would be looking for in crypto. The coin has tokenomics that ensures coin stability and scarcity.
Like Shiba Inu, the Bitrise team has developed a buyback function that keeps the coin value growing and stable by making it scarce. The coin stability and value also depend on the real project, and the Bitrise team is developing the biggest thing in DeFi.
Bitrise exchange and blockchain are coming up soon. These two products will make the coin more acceptable in the real world. Therefore, Bitrise coin might be the next to be accepted by even large companies because it has everything it takes to be adopted as a payment currency. For more information about Bitrise coin, check out the following platforms:
Website: www.bitrisetoken.com
Telegram: t.me/bitrisetoken
Coinmarketcap: https://coinmarketcap.com/currencies/bitrise-token/
Related posts:
Source: Read Full Article