Prime Trust bankruptcy spotted by crypto community months ahead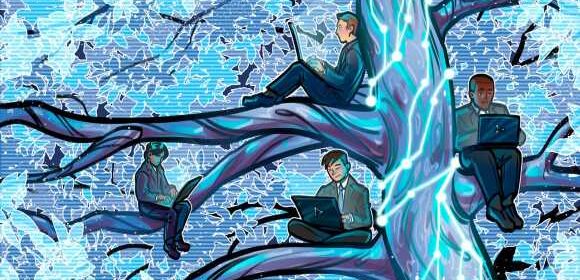 Crypto custodian Prime Trust filed for Chapter 11 bankruptcy in the United States state of Delaware on Aug. 14 after reporting shortfalls in customer funds. Prime Trust said it's working with 25,000 to 50,000 creditors and has liabilities of up to $500 million. 
Although the news of the company's financial instability broke mid-way through August, members of the crypto community months had already flagged the company's shaky position weeks before the filing.
On June 27, the business regulator in the state of Nevada issued a cease and desist order to Prime Trust after it alleged the custodian had a shortfall of customer funds and couldn't honor customer withdrawals.
The cryptocurrency exchanges BitGo and CoinMetro were two exchanges that posted on X, formerly known as Twitter, about service disruptions at the hands of Prime Trust during that time period.
Members of the crypto community immediately responded to these updates, with one user claiming Prime Trust was "going bust" on June 22.
Although recent events suggest that community members' concerns were correct, founder and CEO of CoinMetro, Kevin Murcko, said on June 22 in direct response to these posts, that he wouldn't count on "insolvency" for Prime Trust just yet. 
Others responded to the conversation and called Prime Trust a "Ponzi scheme" or mocked the idea of the halt on withdrawals being "temporary." 
And, following reports that the crypto custodian had filed for bankruptcy, one user resurrected another community member's post that had signalled Prime Trust's difficulties almost two months ahead of the news, in June:
After the official news of the Prime Trust bankruptcy broke, the internet crypto community began to voice new suspicions. 
Related: TrueUSD assures users it has no exposure to troubled Prime Trust
On Aug. 14 one user called out the financial service provider Fold, which issues Bitcoin (BTC) rewards debit cards, and operates a Bitcoin-back shopping app, for its choice in switching to the custodian Fortress back in June when Prime Trust began to show signs of instability. 
Fold asked users to agree to "Fortress Account" terms in its notice of switching custodians. The user pointed out that Fortress Trust was created by the same person who set up Prime Trust.
Prime Trust was founded in 2016 by the entrepreneur Scott Purcell, who then left the company in 2021. That same year Purcell created Fortress Trust and rumors surfaced that he no longer held any equity in Prime. 
At the time of Prime Trust's initial troubles in June, prior to the bankruptcy, Purcell commented that Fortress had no exposure to his former company.
Aside from Fold, Fortress also acts as a custodian for the fiat-on-ramp Coast and the automated investment app Soon, among others. 
Over the last year, the crypto space has been plagued with bankruptcies. The list of troubled companies includes FTX and Celsius, as well as Prime Trust and its payment subsidiary Banq, which also filed for bankruptcy on June 14.
Magazine: Deposit risk: What do crypto exchanges really do with your money?
Source: Read Full Article