Nilicoins, Rare Pepe and Curio Cards- A Look at the OG Collectibles That Started the NFT Madness – Featured Bitcoin News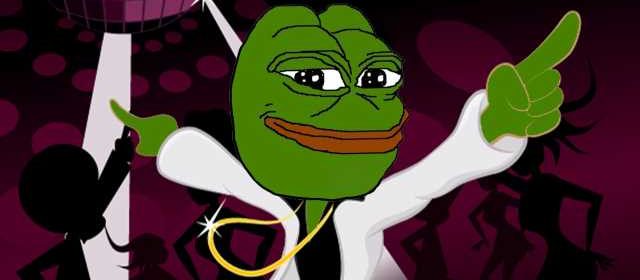 During the last few months, the non-fungible token (NFT) scene has exploded with lots of celebrities jumping on the bandwagon, high grossing auctions, and even some controversy on the side. A lot of people don't realize how old NFT collectibles are, as years ago developers and artists created NFTs like Nilicoins (artcoins), Rare Pepe trading cards, and Curio cards as well. Since the NFT boom has straddled new heights, these old NFTs are in demand again and being sold at auctions.
Color Coins and Nilicoins
The NFT ecosystem has grown exponentially and it seems everybody is getting in on the trend. Digital artists selling NFTs have made millions at auction and a great deal of celebrities and socialites are minting NFTs now as well.
The NFT space is very popular, but the concept is nothing new, as color coin technology has existed on the Bitcoin (BTC) network and other chains for years. Color coin tech was first mentioned by Yoni Assia in a post called "bitcoin 2.X (aka Colored Bitcoin) — initial specs" published back in 2012.
That year developers began to really look into the concept of asset­-pegged cryptocurrencies as the topic was also written about in 2012 in J.R. Willet's Mastercoin white paper. The concept of asset­-pegged cryptocurrencies, stablecoins, and non-fungible tokens really started gaining steam with projects like Counterparty, the Omni Layer Protocol, and then later with Ethereum.
For instance, on September 14, 2014, the artist Nili Lerner announced her Nilicoins (artcoins) that used brand names like eBay coin, Coca Cola coin, and Apple coin. The creator recently tweeted about the old project and mentioned how people didn't understand it at the time.
The Nilicoins Twitter account said:
The first Crypto Art tokens legacy: Created 2014 and marked with a scam warning for lack of understanding.
Spells of Genesis and Rare Pepe Trading Cards
Then in April 2015, the Spells of Genesis project built on Counterparty (XCP) made waves when it introduced the blockchain-backed trading card game. Spells of Genesis (SoG) issued trading cards that were some of the first NFTs and a token called Bitcrystals which is used for SoG's native currency.
Following the SoG hype, in October 2016, Bitcoin.com's newsdesk caught wind of NFT collectibles called Rare Pepe trading cards. The Rare Pepe trading card community grew popular and developers launched a foundation, a wallet, and a trading card directory.
Moreover, the rarest Pepe card of them all, 'Lord Kek' (only 10 made) traded for $22,720 or 1600 XCP back in 2017. The first series 'Satoshi Nakamoto' Rare Pepe trading card (300 in circulation) traded for $2,000 at that time as well. The Rare Pepe trading card community still gathers together in the official Telegram channel regularly.
The community still hosts auctions now and then as well and one of the project's original members of the Rare Pepe Foundation, Theo Goodman, auctioned some rares this week.
According to the Rare Pepe community members, on April 3rd, the crew will have a Punk Vs Pepe bid battle with Crypto Punk from Pranksy versus the exclusive Rare Pepe Nakamoto card. Rare Pepe community members detailed that people can join the auction via the auction house Telegram channel and at Futureart.io. Furthermore, rumor has it, a 'Lord Kek' original NFT will be at the Futureart.io art show in Sydney as well.
Mad Bitcoins' Curio Cards See Fresh Demand
Another project that followed the success of Rare Pepe cards was another trading card collectible series called Curio Cards. In the summer of 2017, Bitcoin.com's newsdesk interviewed Thomas Hunt, otherwise known as 'Mad Bitcoins,' about a new blockchain-based collectibles project he started called Curio Cards.
The NFTs still exist today and a few of the Curio Cards' artists like Luis Buenaventura have been creating crypto-themed art for years. Buenaventura is the creator of Cryptopop and the coauthor of the littlebitcoinbook.com. Other artists who participated in the Curio Cards creation process include well known content creators like Phneep, Cryptograffiti, and Marisol Vengas.
Buenaventura recently detailed that Curio Cards have been selling on Opensea.io for ethereum (ETH) and there's been some demand for the cards. "They're selling a set of my four my Curio Cards from 2017 at 25 ETH," the artist tweeted. "I am feeling genuine FOMO over not owning any of my own work," he added.
Additionally, Buenaventura got an unexpected surprise from the Curio Cards experience. "One of the Curio Cards collectors actually found me on Discord and just paid me a not-insignificant royalty fee for a secondary sale. And he/she declined to be thanked publicly for it. Wow, my faith in humanity is restored," he added.
So there's already some proof that over the years, a few NFTs age like fine wine and grow more valuable. Many of these old-school, first-ever-created NFTs are also valuable for their history, because they pioneered the game before the likes of multi-million dollar Beeple auctions and every celebrity under the sun minting tokens.
Source: Read Full Article