MicroStrategy Takes Out Huge Loan to Purchase More BTC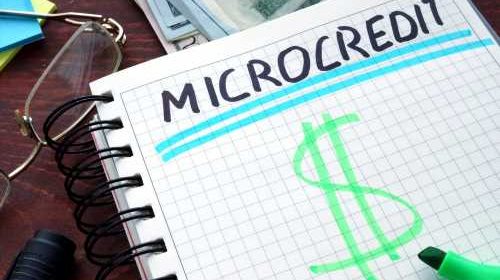 MicroStrategy is continuing to purchase more bitcoin, though its methods are beginning to garner a few raised eyebrows amongst traders and analysts alike. Not long ago, the software giant announced that it was taking out a loan for more than $200 million so it could purchase more of the world's number one digital currency by market cap.
MicroStrategy Continues Its Pursuit of Bitcoin
MicroStrategy currently boasts more than $5 billion worth of the asset. At first glance, it seems that the company is in pretty good shape financially, but the idea that it's now taking out money to buy more says otherwise. Does it not have enough cash reserves to keep the flow going? If not, one might have to question if the company's bitcoin obsession has gone a little too far.
The loan amount is $205 million at the time of writing. It was initiated through Silvergate Bank, a crypto lending division of Silvergate Capital. This is the first time that MicroStrategy has ever had to borrow funds to make additional bitcoin purchases.
The loan is backed by roughly $820 million in BTC and is set to mature three years from now in March of 2025 per a recent filing with the Securities and Exchange Commission (SEC). MicroStrategy CEO Michael Saylor explained in a statement:
Using the capital from the loan, we've effectively turned our bitcoin into productive collateral, which allows us to further execute against our business strategy.
MicroStrategy has arguably become the biggest institutional supporter of bitcoin. The company began investing in the digital asset in August of 2020 – nearly two years ago – during a time when companies getting involved in digital currency was virtually unheard of. MicroStrategy, it can be said, started a whole new trend that has since seen enterprises like Square get involved.
The company first bought about $250 million in bitcoin, and things were looking up during the first few weeks of the month, though what later arrived was a rather bearish September that saw the price of BTC fall from roughly $12,000 (a big number at the time) to around $10K per unit. In most cases, companies would likely sell their stashes and accept a few losses, but not MicroStrategy.
Some Solid Decisions in the Past
Instead, the company took the opposite approach and decided to purchase more BTC. This proved to be a solid maneuver given that a month later in October 2020, PayPal announced that traders would soon be permitted to trade crypto and hold their assets on the company's payment platform. The announcement caused a huge spike in the bitcoin price, and MicroStrategy saw its investment go through the roof.
As of January 31, 2022, MicroStrategy holds more than 125,000 units of bitcoin that are worth just shy of $6 billion. Saylor is confident in bitcoin's abilities given its one of the rarest commodities in the world.
Source: Read Full Article