Michael Saylor Just Bought More BTC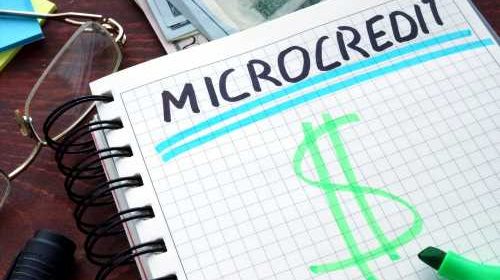 Michael Saylor has just bought another $6 million in bitcoin.
Saylor Isn't Backing Away from BTC
It appears the former corporate executive is having a hard time learning his lesson. It has recently been announced his company MicroStrategy – which once stood prominently in the software field – has bought another $6 million in BTC. We are all bitcoin fans here, and we all have a huge hankering for bitcoin, but it's likely some of us also have a huge hankering for candy and sweets, and those that do control themselves from time to time as a means of controlling our weight and maintaining healthy eating habits.
Saylor isn't taking the hints. At this stage, it can be argued that bitcoin has done nothing but cause him huge amounts of trouble. The company continues to buy bitcoin on a regular basis, but the fact remains that the coin is not what it was roughly one year ago. Back then, the world's number one digital currency by market cap had reached its tallest peak. It was trading for a whopping $68,000 per unit, and nothing seemed capable of stopping it…
But now, it looks like everything is stopping it. People have been limiting their trades somewhat as a means of protecting themselves against the ongoing volatility, but not Saylor. He's just bought some more, and something tells us that this isn't the last time he's going to fork over a bunch of money to add to his company's crypto stash.
Saylor, why is this such a difficult lesson for you to learn? Bitcoin is not doing well as of late. If anybody has been affected by the present bear market, it's you and your enterprise, which is now billions of dollars in debt. You recently had to step down from your CEO position – a role that you've held since the late 1980s (more than 30 years) – because your bitcoin-related decisions have harmed the overall production and operations of MicroStrategy. You are now just the executive chairman. Don't you feel worried, embarrassed, or concerned about that?
It doesn't seem like you do. In addition, Saylor is also facing a $120 million tax lawsuit from the Attorney General's office in Washington, D.C. The office is claiming that Saylor had established residency in D.C., yet never paid taxes while living there. Lawsuit documentation alleges:
Since at least 2012, Saylor has bragged to his confidants about his successful plan to create the illusion of residing in Florida in order to evade the district's personal income taxes.
Give the Asset Time to Fix Itself
At the time of writing, bitcoin is suffering far worse than it has in recent weeks as the currency has dropped into the $19,000 range.
There's no doubt the asset is still strong, but it needs time to heal itself, and these buys instigated by Saylor probably aren't helping him much.
Source: Read Full Article