Marathon Digital experiments with overclocking to increase competitive advantage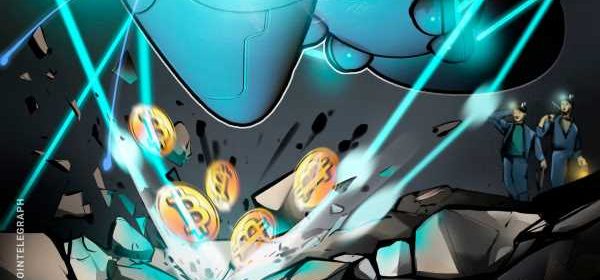 One of the largest Bitcoin mining operations in North America, Marathon Digital Holdings, has shared in an update that it has been experimenting with overclocking to increase its competitive advantage in the Bitcoin mining industry.
Overclocking is the practice of increasing the clock speed of a computer's central processing unit (CPU) or graphics processing unit (GPU) beyond the manufacturer's rated maximum speed, potentially leading to improved performance in certain tasks. 
According to the company's press release, it produced 475 BTC in December 2022, bringing its total mined Bitcoins in the fiscal year of 2022 to 4,144 BTC, a 30% increase from 3,197 BTC which was produced in 2021. 
Marathon's Chairman and CEO, Fred Thiel commented on the company's decision to experiment with overclocking, saying: "These efforts position us to develop our competitive advantages further and become a more efficient and resilient business as we continue to grow." He added:
 "We also took proactive measures to strengthen our liquidity position and enhance the performance of our mining fleet."
Currently, the company has approximately 69,000 active miners, capable of producing approximately 7.0 exahashes per second, according to its update. 
Related: Silvergate faces class-action lawsuit over FTX and Alameda dealings
Marathon Digital's success in the Bitcoin space can be attributed to its partnership with Silvergate Bank, a financial services company that provides banking and liquidity solutions to the digital currency industry. 
On Jan 5, Cointelegraph reported that Silvergate Bank had sold assets at loss and cut staff to cover $8.1B in withdrawals, due to a bank run triggered by the sudden collapse of FTX. The bank run on Silvergate has caused the company to sell off its assets at a loss, and cut staff by 40% to cover $8.1 billion worth of customer withdrawals.
On Dec. 16, a class-action lawsuit was filed against Silvergate, in an attempt to hold it accountable for its alleged role in the loss of FTX customer funds. The lawsuit alleged that the bank is liable for its involvement in "furthering FTX's investment fraud."
Source: Read Full Article