Judge Approves SEC's Request for Interlocutory Appeal in Ripple Vs SEC Case: What Next? – Coinpedia Fintech News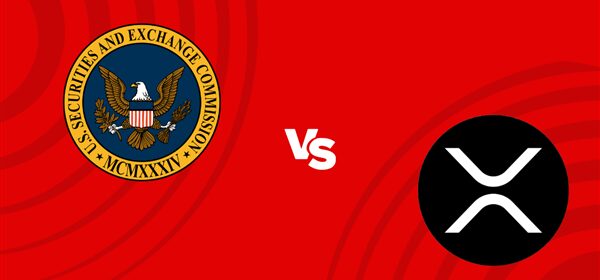 Judge Analisa Torres has approved the U.S. Securities and Exchange Commission's (SEC) request to leave for an interlocutory appeal in its case against Ripple. This decision concerns the July 13 ruling that states XRP sales on secondary exchanges are not investment contracts.
XRP vs SEC Lawsuit: Unfolding Timelines
After reviewing the arguments from both Ripple Labs and the SEC, Judge Torres has given the green light to the market regulator to proceed with its request to leave for an interlocutory appeal.
Ripple Labs must file opposition papers by September 1.
SEC has until September 8 to respond, if necessary.
Analyzing the Verdict
Though controversial, the ruling contains elements that favoured both parties. Ripple's direct offerings to institutional investors are considered investment contracts, while secondary marketplace acquisitions are not. Yes, that's the one under scrutiny here. The SEC's intention behind this appeal is dipped in mystery, as Ripple Labs argues that the market regulator's stance lacks legal grounding.
It is all part of the Grander Plan says John Deaton
John Deaton, the man known for his sharp legal insights, suggests that Judge Torres' move is all part of a grander plan. On Twitter, he shared his foresight that Judge Torres would grant the appeal. He also adds that it will be interesting to see how the judge explains her denial, challenging SEC's categorization of different sales.
Pro-crypto lawyer, John Deaton, also argued that this is not necessarily a win for the SEC. Judge Torres might use this appeal to elaborate on her position and clarify the legal foundation for her earlier ruling.
Impact on XRP's Market Position
The judge's decision has caused a stir in XRP's market dynamics, with the price plunging to a 30-day low. The next significant threshold for XRP is the $0.5000 support level, a historically attractive point for buyers. Jeremy Hogan, another renowned lawyer, suggested that the potential misleading headlines from news media sites are also having an impact on XRP's market performance.
With no regulatory clarity in the crypto industry, this Ripple vs SEC lawsuit is far from over. But whatever the outcome it might bring will have a lasting impact in the crypto world!
Source: Read Full Article