Hester Peirce Calls for Immediate Crypto Regulation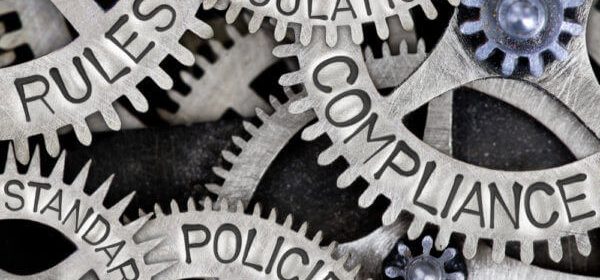 Securities and Exchange Commission (SEC) Commissioner Hester M. Peirce – who's often dubbed the "crypto mom" thanks to her open-minded nature towards bitcoin and crypto – is calling for strict regulation of the space and says this will provide more clarity for traders and help to keep investors shielded from bad actors.
Hester Peirce Says It's Time to Regulate Crypto
In an interview, Peirce said:
If we continued with our regulation-by-enforcement approach at our current pace, we would approach 400 years before we got through the tokens that are allegedly securities. By contrast, an SEC rule would have universal, albeit not retroactive, coverage as soon as it took effect.
Imposing crypto regulation has been something organizations like the SEC have long pushed for, but they've yet to take any serious action to get such regulation implemented. However, there's a massive call for crypto regulation now that FTX has collapsed, and she believes crypto-related laws and legislation are right around the corner.
Peirce continued her statement with:
We would have to admit that we likely need more, or at least more clearly delineated, statutory authority to regulate certain crypto tokens and to require crypto trading platforms to register with us, and Congress might decide to give that authority to someone else.
She has extreme confidence in both the SEC and the Commodity Futures Trading Commission (CFTC), though she believes the latter could aid institutional investors more than retail investors. Speaking about the CFTC, she mentioned:
The CFTC's retail experience is more limited than the SEC's.
The fall of FTX will likely go down as one of the biggest embarrassments of the crypto space. What was once the golden child of the industry has crashed into a steaming pile of bankruptcy and fraud after its head executive and founder Sam Bankman-Fried was accused of taking customer funds to invest in luxury Bahamian real estate and to pay off loans taken out by his other company Alameda Research.
Since then, many members of the U.S. government think it's time for federal action. Brad Sherman – a democrat representative of California – explained in a recent statement:
My fear is that we'll view Sam Bankman-Fried as just one big snake in a crypto Garden of Eden. The fact is crypto is a garden of snakes.
FTX Was One Incident; Nothing More
However, Peirce isn't worried and doesn't think FTX should have any bearing on crypto's future. She said:
We should remember that new technologies sometimes take a long time to find their footing, and the future of the crypto industry will depend on what the markets have to say. The SEC's job is not to predict innovation or to manage it, but to set out a framework within which people can use their ingenuity to set the course for their and their children's future.
Source: Read Full Article