FX Demand on Singapore Exchange Rises in October 2021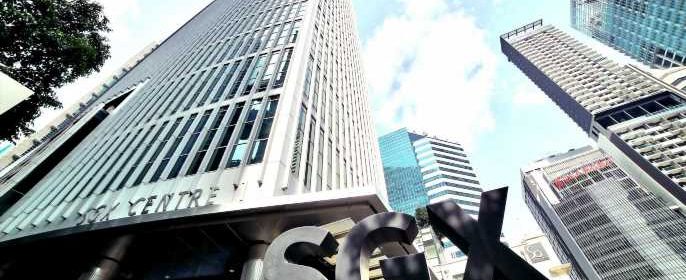 Singapore Exchange (SGX) today reported market statistics for October 2021. The exchange posted strong growth in FX demand as market participants increased portfolio hedging. INR/USD futures and USD/CNH futures saw substantial YoY growth during the recent month.
Due to rising inflation concerns in India, SGX INR/USD Futures traded volume climbed 14% YoY during the last month to 1.3 million contracts. On the other hand, USD/CNH futures traded volume reached 790,720 contracts, which is 7% higher compared to the same period last year.
Overall, risk management played an important role in the latest rise in volumes across equities, FX, and commodities. Moreover, ETF market participation was also on the rise during the last month.
"FX market participants bolstered portfolio hedging on key Emerging Asia currencies. SGX INR/USD Futures traded volume rose 14% y-o-y in October to 1.3 million contracts as India's energy and raw-material costs continued to climb, adding to inflationary concerns. China's regulatory scrutiny of its technology industry showed signs of easing even as challenges in the property sector lingered. SGX USD/CNH Futures traded volume gained 7% y-o-y to 790,720 contracts, while month-end open interest increased 12% y-o-y to US$10.3 billion," Singapore Exchange added.
ETF Participation
In October 2021, total securities market turnover climbed 5% YoY to S$24.3 billion. Additionally, securities daily average volume (SDAV) reached S$1.2 billion, an increase of nearly 10% compared to the same period last year.
"The market turnover value of exchange-traded funds (ETF) on SGX climbed 30% y-o-y in October to S$473 million, the highest in three months. There was strong participation across retail and institutional client segments, as well as record turnover for the iShares USD Asia High Yield Bond ETF on the back of S$1 billion of inflows. During the month, SGX and UOB Asset Management (UOBAM) jointly launched the iEdge-UOB APAC Yield Focus Green REIT Index that tracks real-estate investment trusts (REITs) listed across Asia-Pacific with higher dividend yields and positive environmental attributes," SGX concluded.
Source: Read Full Article