Evrynet's $7M raise highlights institutional appetite for DeFi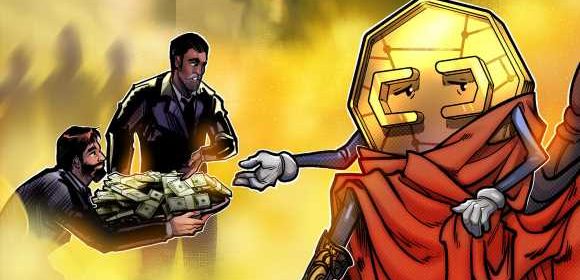 Financial service platform Evrynet has concluded a $7 million fundraiser for its forthcoming decentralized finance app targeting institutional investors, offering further evidence that DeFi has an institutional-grade audience.
The private investment round was led by Signum Capital, a Singapore-based blockchain venture fund, with participation from Petrock Capital, Ellipti Ventures and others. Evrynet's previous backers include HashKey Capital, Everest Ventures, Hanwha Investments and Securities, and Seven Bank, among others.
The funds will aid Evrynet in providing institutional-grade DeFi services to investors through its forthcoming Evry.Finance application, which will serve as an exchange, liquidity pool and staking platform. The company is also developing infrastructure to bridge decentralized and real-world assets. Evrynet's infrastructure is interoperable with ERC-20 and BEP-20 tokens.
DeFi adoption continues to grow among retail investors thanks to high-yielding opportunities in the crypto lending, staking and liquidity mining markets. While institutional investors are in the process of accumulating crypto assets such as Bitcoin (BTC) and Ether (ETH), they've been much more cautious in navigating DeFi.
As one might expect, crypto-focused hedge funds have been much quicker to embrace DeFi. According to a recent survey by PwC, 31% of crypto hedge funds have reported using decentralized exchanges. Fund managers at these companies remain bullish about crypto's prospects, with many calling for a $100,000 Bitcoin price by the end of 2021.
Related: Leading DeFi projects launch $100M global adoption initiative
Within the crypto sector, players such as Grayscale and Bitwise have already made a splash into DeFi. Meanwhile, investment manager VanEck said DeFi will command a larger share of the non-Bitcoin blockchain market in the future. DeFi disruption will also be felt in the traditional banking sector as more users opt for the efficiencies and yield potential of decentralized protocols.
Source: Read Full Article