EU officials sign Markets in Crypto-Assets framework into law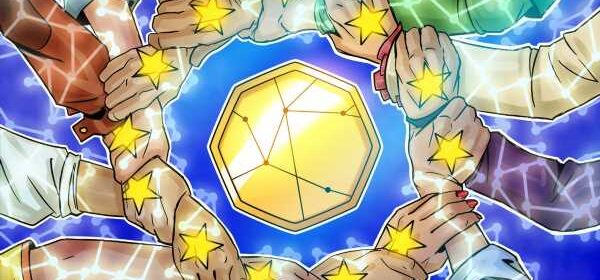 Officials with the European Union have signed the Markets in Crypto-Assets, or MiCA, bill into law following final approval from finance ministers.
On May 31, Sweden's Minister for Rural Affairs, Peter Kullgren, and European Parliament President Roberta Metsola signed the long-anticipated cryptocurrency regulatory framework into law roughly three years after the European Commission introduced the measure. Lawmakers in the EU had batted the MiCA framework from legislative body to body, with different aspects of the bill subject to debate, before reaching final approval in 2023.
MiCA aims to create a consistent regulatory framework for crypto assets among the EU member states. After the signing ceremony today, the framework is expected to go into effect following publication in the Official Journal of the European Union, with many of MiCA's regulations on crypto firms likely starting sometime in 2024.
Related: 3 takeaways from the European Union's MiCA regulation
Because MiCA was first drafted in 2020, some EU lawmakers have suggested that a broader framework was necessary in the wake of the 2022 crypto market crash and high-profile bankruptcies, including FTX, BlockFi and Celsius. European Central Bank President Christine Lagarde has proposed a "MiCA II" building on the work of the first framework.
Magazine: Crypto City Guide to Prague: Bitcoin in the heart of Europe
Source: Read Full Article