eToro Appoints Lule Demmissie as US CEO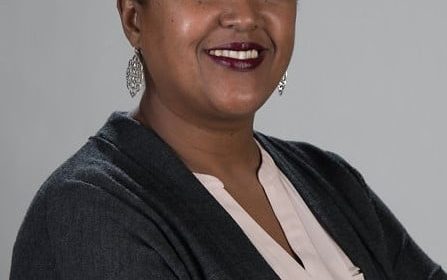 eToro, a multi-asset investment platform, announced the selection of Lule Demmissie today, the former Executive Director at Morgan Stanley, as its US CEO.
In the press release shared with Finance Magnates, eToro mentioned that Demmissie will lead the US operations of the company. Additionally, the newly appointed US CEO will be in charge of creating a strategic business vision for the company's entire US business.
In her latest role, Demmissie served as President at Ally Invest and oversaw the Ally Invest Securities, Ally Invest Advisors, and API business lines. Before Ally Invest, Demmissie worked for several other leading financial firms including TD Ameritrade, Morgan Stanley, Merrill Lynch and JPMorgan.
"I am delighted to announce the appointment of Lule Demmissie as eToro's US CEO. The US market is an essential part of eToro's trajectory and strategic future and Lule's unique blend of innovation in fintech, brand expertise, and operational excellence is an important addition to the eToro leadership team. Lule brings with her a passion for investor behavior, agile product development, and an appreciation of behavioral science and design thinking in shaping user-centric experiences. She is a long-standing advocate for empowering everyone to take control of their financial futures which aligns perfectly with eToro's global vision," Shalom Berkovitz, eToro Group CFO and Deputy CEO, commented.
In addition to the latest appointment, eToro promoted Guy Hirsch to the position of Managing Director US and Global NFT. Additionally, the broker is planning to launch NFT initiatives in the near future.
Lule Demmissie
Commenting on the new position, Demmissie said: "I have spent my career furthering the empowerment of retail investors and championing financial well-being. eToro's breakthrough blend of innovation in social investing, copy trading, as well as its groundbreaking efforts in digital assets, is what drew me to this amazing brand and team. I am excited to work with Guy Hirsch and the US team to continue this mission as US CEO of the world's leading social investing platform."
eToro recently reported its interim financial results for the quarter ended 30 June 2021. The company's net trading income reached $291 million in Q2 of 2021.
Source: Read Full Article