Donald Trump Permanently Banned From Twitter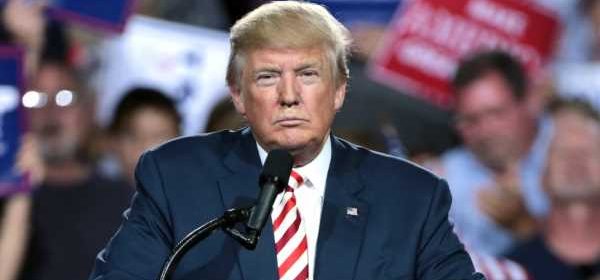 U.S. President Donald Trump has been permanently banned from Twitter, less than two weeks before he is set to leave office.
Twitter announced the move late Friday, saying it had conducted a "close review" of the President's recent tweets and how they were being received, and concluding that two tweets on Friday might lead to violence on or around the inauguration of President-elect Joe Biden later this month.
Twitter had previously suspended Trump's access for 12 hours on Wednesday, after a mob composed of the President's supporters broke into the U.S. Capitol Building, ransacked congressional offices and interrupted the joint session intended to accept the electoral college votes confirming Biden's victory in last year's election. Five individuals died during the riot, including four supporters of the President and an officer with the Capitol Police.
"In the context of horrific events this week, we made it clear on Wednesday that additional violations of the Twitter Rules would potentially result in this very course of action. Our public interest framework exists to enable the public to hear from elected officials and world leaders directly. It is built on a principle that the people have a right to hold power to account in the open," Twitter's statement Friday said.
The company cited the President's tweets on Friday, one of which said, "They will not be disrespected or treated unfairly in any way, shape or form" and the other of which was an announcement that he would not be attending Biden's inauguration on Jan. 20.
"These two Tweets must be read in the context of broader events in the country and the ways in which the President's statements can be mobilized by different audiences, including to incite violence, as well as in the context of the pattern of behavior from this account in recent weeks," Twitter said.
Twitter joins Facebook (and Instagram), Snapchat and Twitch as some of the platforms to remove Trump's pages in recent days. Each of these companies initially began with indefinite or temporary suspensions on Wednesday. Twitch and Facebook have indicated that Trump may regain access after the inauguration.
Shopify has likewise blocked the Trump campaign's digital store, while YouTube announced changes that could ban accounts spreading election misinformation.
Earlier Friday, Twitter locked down or suspended a number of accounts that showed support for the Qanon internet conspiracy, including former National Security Advisor and retired General Michael Flynn and Trump attorney Sidney Powell.
Twitter's share price dropped in after-hours trading on the news, pricing in at $50.40 after closing Friday at $51.48.
Source: Read Full Article