DeFi Live to Host a 2-Day Virtual and In-Person Event, 40 Crypto Speakers including CEOs and Founders Scheduled to Attend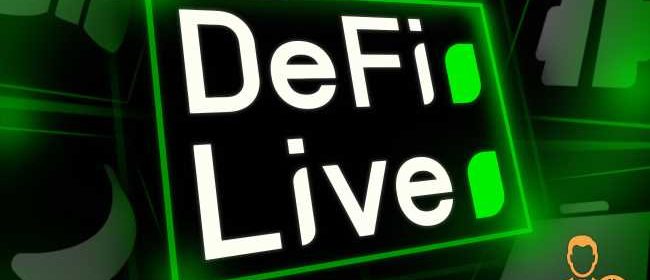 DeFi Live will host a two-day virtual and in-person event to showcase some of the hottest projects and the biggest breakthroughs in the scene. 
High Profile Crypto Speakers Lined Up
The event, scheduled for November 10 and 11 in central London, also draws the best brains in co-founders, educators, entrepreneurs, and executives from the wildly popular and disruptive DeFi ecosystem. The event will showcase 40 of the best personalities in crypto and DeFi, aiming to promote education and awareness in DeFi.
In attendance, for instance, will be Jeremy Gardner, the co-founder of Augur—an Ethereum-based predictions market platform–, Grey Jabesi, the founder and CEO of Crypto University, Jay Kurahashi-Sofue—the VP of Marketing at Ava Labs, Anthony Pompliano—a crypto personality and investor at Investor, Pomp Investments–, and many others.
The event's objective, DeFi Live explains, is to bring together the London crypto scene for the first time in two years. With the array of featured crypto speakers and agenda, DeFi Live says their event will be one of the most exciting DeFi conferences in London, the U.K., and Europe. 
November 10 Agenda is Packed, Keynote by Crypto Influencer Anthony Pompliano
Notably, November 10 will be a "fully virtual day with a global audience of DeFi and NFT Fanatics." Accordingly, this event will be live-streamed via Brella for persons keen on attending. 
The event will begin at 09:30 hours, London time, introducing DeFi. 
However, in the course of the day, coverage will range from how to market DeFi projects to technical topics like the significance of Sidechains in scaling Ethereum to addressing fluctuating Gas fees. 
Already, projects like Polygon have proven how Sidechains and EVM compatibility can help dump Gas fees to negligible levels while still maintaining a bridge to Ethereum. 
Topics to be discussed before the Keynote by Antony Pompliano include the transition from TradFi to DeFi, the role of DeFi in the Predictions market and betting, governance in the DeFi-led world, fiat gateways into DeFi, insurance, and much more.
November 11: Bringing Together the London DeFi Community
On November 11, the physical event will bring together the London DeFi community. 
Part of the agenda will be discussing the increasing role of DAOs, the connection of DeFi and NFTs in building a brighter future, the rise of Ethereum killers, how institutional investors view DeFi, and more.
Related posts:
Source: Read Full Article