Crypto Exchange FTX on the Verge of Winning Naming Rights for the Miami Heat's Arena – Exchanges Bitcoin News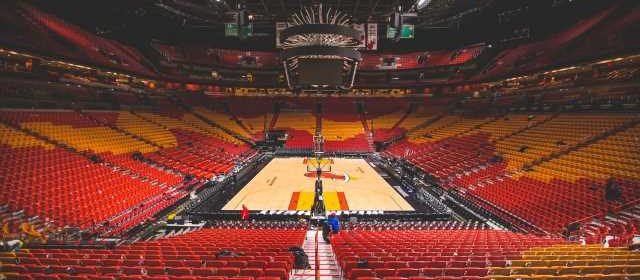 Samuel Bankman-Fried's FTX crypto exchange is reportedly one vote away from winning a naming-rights deal for the arena of the NBA's Miami Heat. The deal, which is believed to be worth $135 million, is set to be approved on March 26 by the Miami-Dade County Commission.
Miami-Dade to Get $5 Million a Year
According to a report, as part of this agreement, the venue, which has been known as the "American Airlines Arena" for two decades, will be renamed the "FTX Arena." In return, Miami-Dade, which controls the naming rights for the building, will receive "an undisclosed amount of yearly payments from FTX."
However, as part of the deal, Miami-Dade is expected to "pay the (Miami) Heat $2 million a year under an option the county exercised in 2018 to find the arena's next sponsor." While officials have not yet disclosed the net revenue to accrue to Miami-Dade, journalist Joe Pompliano tweeted the city will realize a net gain of $5 million from the deal.
FTX Going Mainstream
Meanwhile, the report also explains that this deal would present the exchange with the opportunity to showcase cryptocurrencies to a mainstream audience. The report said:
If approved, the agreement would bring the NBA its first arena sponsor for the crypto industry, and inject FTX into the Miami sports vocabulary at a time when the city's mayor is courting tech executives and embracing bitcoin.
In early February of 2021, Bitcoin.com's newsdesk reported that Miami city commissioners had voted to support mayor Francis Suarez's proposal that enabled the city to hold bitcoin in the treasury. The commissioners similarly endorsed the proposal for the city to accept the payments of taxes and salaries in crypto form.
When approved, FTX's deal with Miami-Dade will represent another significant milestone for the pro-bitcoin mayor.
On the other hand, the Miami-Dade and FTX deal will represent yet another mainstream foray by Bankman-Fried. Before revelations of FTX's agreement with Miami-Dade, the 29-year-old billionaire had emerged as the second biggest donor to U.S. President Joe Biden's election campaign.
What are your thoughts on FTX's imminent sponsorship deal with Miami-Dade? You can tell us what you think in the comments section below.
Source: Read Full Article