Could regulation have prevented Sam Bankman-Fried's criminal verdict?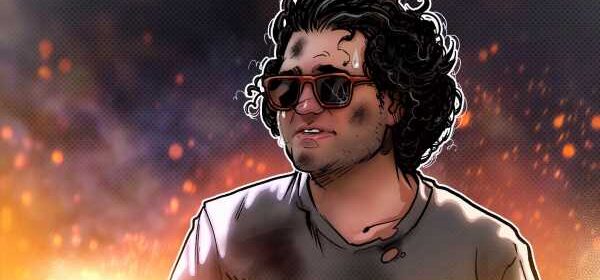 Sam Bankman-Fried was found guilty of all seven counts of fraud and conspiracy to commit fraud in the late hours of Nov. 2. The jury delivered its verdict in less than 10 minutes after nearly 4 hours of deliberation, leaving his parents to fall silent in the crowded courtroom at the Southern District Court of New York. 
Over the course of his lengthy trial, my thoughts kept returning to: How did you come to be here? Could all of this harm have been prevented? What can we do to avoid the next FTX?
Some say that existing financial regulations could have prevented the collapse of FTX. Having to comply with regulatory requirements, Bankman-Fried would never have been able to commingle and embezzle customer funds.
FTX used Alameda Research as a "payment processor," as described by Bankman-Fried's defense. One of Alameda's subsidiaries, Northern Dimension, received deposits from FTX customers since the exchange was founded. Without any corporate control, the companies commingled funds.
Commingling of funds may not necessarily involve fraudulent intent, but can still be problematic due to the lack of transparency and accountability. In fact, it's a "dirty word" in securities law, an attorney observing Bankman-Fried's trial explained.
Embezzlement, on the other hand, typically involves intentional and fraudulent actions and occurs when one in control of funds uses the capital for personal gain or unauthorized purposes. Bankman-Fried, according to prosecutors, used billions of dollars in venture capital investments, real estate acquisitions, and political donations for personal gain. None of these funds belonged to him.
Without corporate controls, his defense couldn't prove that the $8 billion missing from clients was not the result of the market downturn instead of misappropriation of funds.
Bankman-Fried had high ambitions. He dreamed of being the President of the United States. He thought growing FTX would be the only way to cover the billion-dollar hole on its balance sheet, but it was too late for FTX. As Warren Buffett wisely said: "You only find out who is swimming naked when the tide goes out."
In the end, Bankman-Fried was caught not for crypto fraud but for traditional fraud. Theoretically, regulatory guardrails could have prevented him from commingling and embezzling funds, but the law won't prevent someone who believes they're uncatchable from doing wrong.
This article is for general information purposes and is not intended to be and should not be taken as legal or investment advice. The views, thoughts, and opinions expressed here are the author's alone and do not necessarily reflect or represent the views and opinions of Cointelegraph.
Source: Read Full Article