Could China Once Again Be a Crypto Haven?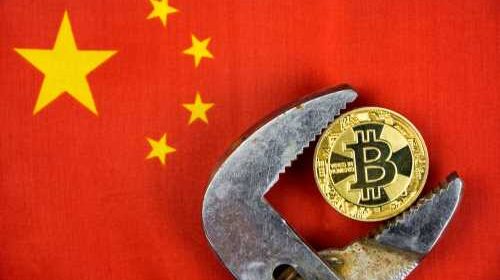 Bitcoin has been having a very good year in 2023. The currency is up 50 percent since the end of 2022, and it looks like it's going to be enjoying at least another few solid months in the coming future thanks to leniency from China.
China Is Stepping Back Into the Crypto Picture
For the most part, China has always been a big player in the bitcoin and crypto communities. The country once accounted for close to three quarters of the world's bitcoin and crypto mining projects, and the world's number one digital asset had really made its mark on people of that region.
However, about two years ago, the world was shocked that the nation of China – in compliance with new energy regulations from the capital city of Beijing – announced it was banning all digital currency mining projects to make the country greener and more energy efficient. The nation was seeking new ways to invoke environmentally friendly energy protocols, which meant BTC mining was now going to be out of the picture.
Things didn't quite stop there, however. Not long after, the nation stated it was going to be ending all crypto practices permanently. That meant no investing, no trading, nothing, and anybody caught in the act could likely expect to be given financial penalties or even prison sentences. It was a scary situation that saw many people leaving their homeland in favor of more crypto-happy regions like Texas.
However, there are now reports that China – and particularly Hong Kong – is going to lessen its hard stance on crypto. Some have stated that this is going to give bitcoin a real chance to grow in the coming weeks and months, though a new report issued by the New York Federal Reserve says that such a move wouldn't likely hold any significant sway over the bitcoin price. The document reads:
Unlike other US asset classes, bitcoin is orthogonal to monetary and macroeconomic news… The result that bitcoin does not react to monetary news is puzzling as it casts some doubts on the role of discount rates in pricing bitcoin.
Crypto Might Be More Stable Than We Thought
Simon Peters of e-Toro fame believes that the report supports bitcoin's status as "digital gold." He suggests that the trends and patterns the report discusses for bitcoin would place it more along the lines of precious metals or even stocks. He commented in an interview:
The report stands in contrast to most mainstream thinking around bitcoin at [this time], where markets did indeed seem to correlate more heavily last year – although this year that correlation has been less apparent. However, if bitcoin does indeed move differently to macroeconomic events, then it could provide significant support for using it as a hedge against other markets akin to gold.
Source: Read Full Article