Charles Hoskinson Comments on the Fate of Bitcoin in the US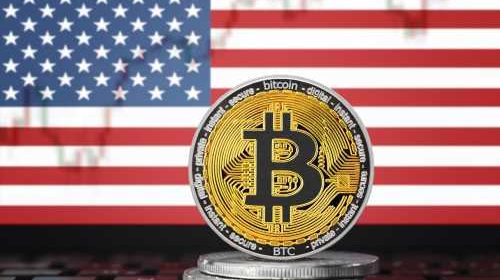 Charles Hoskinson, CEO of the IOHK company behind Cardano, denies the possibility of the US government banning bitcoin. During the Ask me Anything session he was quite optimistic about the US not banning bitcoin and subsequently Cardano.
This ship sailed. Bitcoin is not banned. 
Ray Dalio, the founder of Bridgewater Associates, previously claimed that there is a strong probability of a ban on digital gold in the United States. The billionaire cited India as an example, where a common solution for all cryptocurrencies is currently being considered at the legislative level.
Bitcoin, the biggest cryptocurrency in terms of market value, has "proven itself" as its blockchain hasn't been hacked and it has a massive following, Dalio said. "It is an alternative store-hold of wealth. It's like digital cash. And those are the pluses."
In other news Federal Reserve chairman Jerome Powell has frequently warned against cryptocurrencies like bitcoin and said that,
"They're highly volatile and therefore not really useful stores of value and they're not backed by anything," Powell said during a virtual panel discussion on digital banking on Monday. "It's more a speculative asset that's essentially a substitute for gold rather than for the dollar."
The Ethereum Kool-Aid: Mike Novogratz
Hoskinson also stated that he intends to speak with Mike Novogratz, the founder of the cryptobank Galaxy Digital, about the Cardano native token ADA.
We haven't had a phone call yet, but we will. I'm happy to talk to him and talk about ADA (or anything he's interested in.
The head of IOHK, on the other hand, warned the community against expecting Novogratz to become a supporter of the coin.
Maybe we can convince him that Cardano is an actual real project. I think he's probably drinking from the Ethereum Kool-Aid and thinking that we are a scam and I'm a pathological liar.
Source: Read Full Article