Celsius Is Allowed to Sell All Its BTC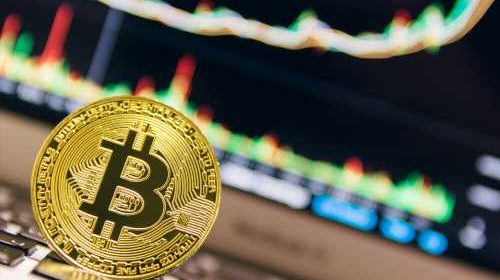 Crypto lending platform Celsius Network has received permission from the judge overseeing its bankruptcy case to sell all the bitcoin it holds. The company has overcome opposition from unsecured creditors, which helped the court to rule in the company's favor regarding its crypto assets, though the firm is not allowed to sell any of its stock shares or other assets.
Celsius Will Part with All Its Bitcoin
Celsius has been feeling the heat as of late. Things started off badly a few months ago when the company halted withdrawals indefinitely as a means of coping with the unpredictability of the crypto market at that time. Bitcoin and many other cryptocurrencies were falling into deep dark holes, and it was unclear what was going to happen.
The pain didn't quite stop there. Celsius later announced it was going to be filing bankruptcy as a means of protecting itself against creditors and customers that were willing to go through great lengths to get their money back. While the company is not going out of business or anything like that just yet, the bankruptcy proceedings will allegedly allow the firm to pursue other ways of maintaining its operations without losing its funds.
Shara Cornell – the U.S. trustee representing DOJ interests – wasn't happy about the fact that the court was ruling in favor of Celsius, as there is allegedly a lack of clarity to the company. Cornell said in a recent interview:
What we're really concerned with in this case is transparency, and we don't have that type of visibility into the mining operations. For example, we have no understanding at this point what the debtors' utility-related costs are for running these mining rigs.
Ross Kwasteniet of Kirkland & Ellis, the legal firm representing Celsius, said the ruling was a powerful one that was going to allow Celsius to eventually get back on its feet. He stated:
We're getting the business stood up. We still have a lot of capital expenditure, but there is a plan that once the capital expenditures are done and the mining rigs are all operational that the company becomes very accretive.
The Company Needs Money
However, his counterpart Josh Sussberg of the same firm said the move was only a temporary allowance for Celsius, and that more funding would be necessary if Celsius was going to operate beyond October of this year. Sussberg said:
We are very focused on making sure we have liquidity, and I am pleased to report that we have multiple offers outstanding with several more likely coming in. This will be a function of working with the [unsecured creditors] committee and coordinating with them to figure out the best way to finance the resolution of this case.
At the time of writing, the company owns just under $340,000 in BTC at the asset's current price.
Source: Read Full Article