Binance withdraws crypto license application in Germany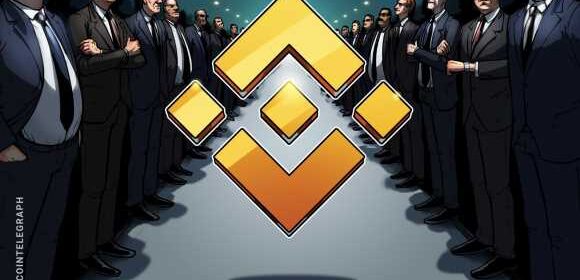 Binance has withdrawn its cryptocurrency custody license application in Germany. The exchange confirmed its withdrawal to Cointelegraph on July 26, nearly a month after reports of rejections from The German Federal Financial Supervisory Authority (BaFin).
On June 29, BaFin reportedly rejected the crypto exchange's custody license. However, at the time, it was unclear whether the regulator officially denied Binance's application or if it verbally informed the company. However, Binance has now confirmed that it has formally withdrawn its license application.
A spokesperson from Binance told Cointelegraph that it intends to re-apply for a license in Germany, with changes to its application reflecting the changes in the regulatory environment:
"Binance confirms that it has proactively withdrawn its BaFin application. The situation, both in the global market and regulation, has changed significantly. Binance still intends to apply for appropriate licensing in Germany, but it is essential that our submission accurately reflects these changes." 
Binance CEO Changpeng Zhao said it would focus on becoming compliant with the European Union's Markets in Crypto-Assets (MiCA) regulations to offer its services in European countries. However, its European expansion plans have taken a setback amid its regulatory troubles in the United States.
The crypto exchange is facing multiple investigations in the U.S. from financial regulators. The crypto exchange is also under investigation in France since early 2022. 
Related: Don't follow the US: Blockchain Aus CEO hammers 'regulation by enforcement'
Before its withdrawal from Germany, the crypto exchange also exited the Dutch market after failing to secure a virtual asset service provider license from regulators in the country. The crypto exchange also applied to wind down its services in the United Kingdom and Cyprus.
Collect this article as an NFT to preserve this moment in history and show your support for independent journalism in the crypto space.
Magazine: Crypto City guide to Sydney: More than just a 'token' bridge
Source: Read Full Article