Binance Announces Listing Of Sam Altman's Worldcoin, Opens Deposits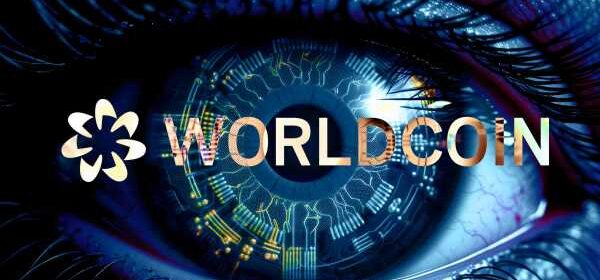 Binance, the world's largest cryptocurrency exchange, has now listed Worldcoin (WLD), the much-anticipated digital asset founded by Sam Altman, the CEO of OpenAI. This listing has garnered immense attention from the global crypto community, with investors eager to participate in this new venture. The listing, announced today at 12:00 will include trading pairs such as WLD/BTC, WLD/USDT, and WLD/USDC.
Worldcoin (WLD) aims to empower humanity in the Age of AI Worldcoin and revolutionize the digital identity landscape in the era of artificial intelligence.
As the project's service token, the WLD token carries essential governance features. This ambitious endeavor introduces the World ID system, Orb with iris scanner, and World App wallets. 
Despite privacy and security concerns expressed by experts, Altman is confident that Worldcoin's open-source AI technology with iris scanning capabilities will alleviate these concerns over time. 
Crypto Exchanges Line Up To List Worldcoin's Newly Launched WLD Token
Binance is not the only cryptocurrency exchange to participate in the listing of Worldcoin's newly launched WLD token. Several other major exchanges, including OKX, Huobi, Bybit, and Gate.io, have also jumped on board to offer trading services for WLD.
These listings have given a bullish birth to the newbie token (WLD). The token's early trading on ByBit saw a remarkable surge, reaching highs of $2.79 within minutes of its debut. With a total token supply of 10 billion tokens, the WLD token's fully diluted value currently stands at an alarming $25.6 billion.
WLD falls from $2.99 to $2.199 | Source: WLDUSDT on TradingView.com
Worldcoin's Ambitious Vision And Support
Sam Altman's mission to provide universal access to cryptocurrency has struck a chord with investors and communities worldwide. The World ID system, authenticated through iris scanning technology called "The Orb," aims to establish a trustable and reliable global identification system for all individuals.
With financial backing of $115 million from its Series C funding round, the project is expected to make significant strides toward achieving its goals.
The World ID's potential to distinguish between real humans and AI-generated entities has caught the attention of Twitter co-founder Jack Dorsey, who is confident in its bright future.
"At no time should a corporation or state own any part of the global financial system," Dorsey said in response to a tweet from the Worldcoin Twitter account.
As the project gains momentum, its role in reshaping the economy through generative AI, and potentially contributing to the concept of universal basic income, is becoming increasingly apparent. However, whether this will be good or bad remains to be seen.
Source: Read Full Article