A Look at Ripple's Hidden Potential: Is XRP the Next Bitcoin? – Coinpedia Fintech News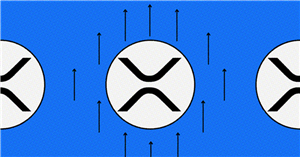 XRP is a cryptocurrency that is gaining attention among enthusiasts and experts.

XRP is distinct for its speed, scalability, and unique approach to tokenomics and protocol efficiency.

Some believe XRP has the potential to overshadow Bitcoin and Ethereum.
In a time when Bitcoin and Ethereum grab most of the headlines in the media, there's another cryptocurrency quietly gaining attention among both enthusiasts and experts. Ripple's XRP is emerging as a surprise contender in the race for cryptocurrency dominance.
But, this hardly comes as a surprise, right? Read on for more details.
What Sets XRP Apart
XRP is distinct not just for its speed and scalability but also for its unique approach to tokenomics and protocol efficiency. These qualities make it stand out in the world of cryptocurrencies, setting it apart from the many others striving for the top spot.
Recent insights from Black Swan Capitalist's tweets suggest that institutions may be trying to overshadow XRP deliberately to create confusion in the market. This has caused XRP's potential to be obscured by all the buzz surrounding Ethereum and Bitcoin. Some even speculate that these tactics, like the controversial SEC lawsuit against Ripple, are aimed at limiting XRP's growth and sales.
Also Read: Ripple Lawsuit: 99.1% Chance of Win Against SEC, Predicts Deaton
XRP: A Currency or a Movement?
Black Swan Capitalist doesn't view XRP as just another cryptocurrency. They see it as a universal currency and a countermeasure against the traditional banking system, which they accuse of perpetuating economic inequality through a flawed debt-based model. They believe Ripple's digital asset can level the playing field, offering a solution for global transactions that isn't dominated by the U.S. Dollar.
XRP is presented as a tool to transition to an asset-backed financial system using blockchain technology. This idea suggests that blockchain and XRP could set a new standard for economic stability and fairness.
Brad Garlinghouse's Vision
Ripple's CEO, Brad Garlinghouse, has shared a vision for his company and token.
"XRP is the next bitcoin if we solve a multi-trillion dollar problem."
Read More: DC Fintech Week: Ripple CEO Hints at Heated Debate! What's Coming?
The message is clear: XRP is not just another cryptocurrency. It is a beacon for those who see cryptocurrencies as a means to a more balanced and just financial order.
Source: Read Full Article