What IndiGo Learnt From The Pandemic
'Everyone says never waste a crisis.'
'When we went into Covid and we were in total lockdown, we were at work.'
'The planes were not flying and we wondered what to do.'
'We looked at each of our performance metrics — what are customers complaining about, how do employees feel, how do investors feel?'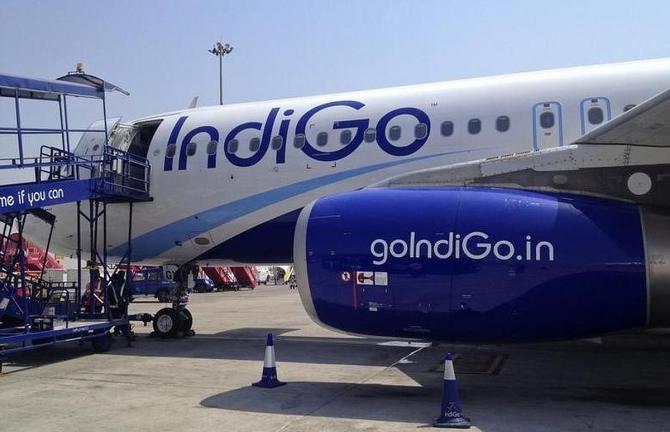 IndiGo CEO Ronojoy Dutta sounds relieved that the airline is back to flying almost at full capacity.
In March 2020, when the government announced a stringent lockdown, Indigo's entire fleet of 250 plus aircraft was grounded for two months.
Dutta speaks to Arindam Majumder about IndiGo's expansion plans, fund-raising, competition from new players and more.
From all accounts, IndiGo has come out stronger from the Covid crisis. What is the view from the cockpit?
Everyone says never waste a crisis. When we went into Covid and we were in total lockdown, we were at work.
The planes were not flying and we wondered what to do.
We looked at each of our performance metrics — what are customers complaining about, how do employees feel, how do investors feel? We had a 15 per cent layoff.
We all took massive pay cuts. One would think morale would be down, but in fact it was up.
In customer focus, Indigo used to have this little cold and arrogant aura about itself.
Now our customer service has become much better.
On the business side, we have actually become a network which is stronger than it ever was.
Covid has weakened some of your rivals. This has allowed you to gain more market share and get some some coveted slots in congested airports. Don't you need to induct aircraft faster to take advantage of the situation?
No, I think we are on a good track. There's a sweet spot between let's grow and let's not overdo it.
So I think growing faster than this at this point would not make sense. I like where we are.
Our market share is up because we are adding new flights, connecting new destinations.
We are doing that because it helps the customer.
As a result our market share might go up, but that is never our goal.
It's not in any way proven that higher market share results in higher profits.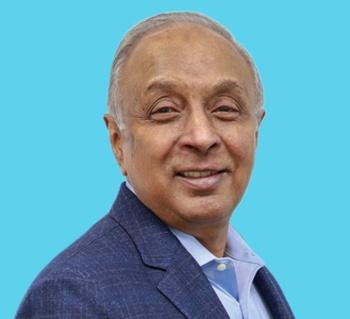 The market has been puzzled about you holding back your QIP (qualified institutional placement) decision. Your big fleet size also leads to higher expenses. Your stock price is at a record high. Isn't this an opportunity to go for a fund-raise?
First, we didn't have any use for the cash. It's not that we have some planned capex for which we need cash.
Number two, whether we like it or not, it's a dilution.
Why on earth would you dilute your shareholding without a use cause for the cash?
The third thing is when you think the cash will be needed.
We're saying we'll need the cash if there's a third wave.
We also know that the QIP has a long lead time to it in terms of shareholder approval.
So if we need it, we will just take it out.
As things stand, situation has been improving rapidly.
So I think this sort of insurance policy like QIP isn't needed anymore.
But the company's free cash level has come down significantly. With new competition coming in, shouldn't the cash coffer be more important?
If we project our cash flow for the next two years, it's only rising.
It's not like two years from now we have a big payment coming.
Regarding cash position, I think we will improve rapidly from here.
Quite encouraging numbers this quarter especially the yield which is at Rs 4.19 — one of the highest. Do you think this is sustainable?
Absolutely, because we always said that yields can't go any lower.
If we look at the past ten years, it has been seen that unit revenue keeps declining or growing at 2 per cent when costs grow at 3 per cent.
So you know things tend to get back in balance and I think through this crisis all things are getting back in balance.
Did the price cap mandated by the government play a role?
It certainly helped. But the price cap initially also hurt us because it was for a 30-day window and there were no takers for the higher fares.
We wanted it down to 15 days, which the government did and I'll have to tell you the government has been very responsive throughout this process.
But in the longer run, the government should not be involved in price planning.
How much of the extra cost due to fuel price can be passed on to customers?
Not much at all. Fuel prices really are a problem.
Crude was $43 a barrel a year ago and now it is at $83. It has a huge impact on cost.
Our costs, however, probably will come down a little bit as we add more capacity.
Do you see any kind of consolidation coming?
With the Tata group buying Air India, we have seen some consolidation already.
Will it happen between Go Air and SpiceJet?
I don't know. It's possible. As compared to the full service segment, the low-cost segment is more crowded and there could potentially be consolidation.
But, certainly we are not a player in any of it. We will just be an observer.
Feature Presentation: Rajesh Alva/Rediff.com
Source: Read Full Article