WGA Says Strike Is Costing California's Economy $30 Million A Day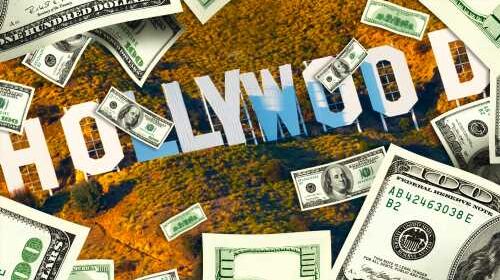 UPDATED with clarifications from the WGA: The ongoing Writers Guild strike is costing California's economy $30 million a day, according to the WGA. The guild bases that figure on the Milken Institute's estimate that the 100-day writers strike of 2007-08 cost the state's economy an estimated $2.1 billion in lost output from the fourth quarter of 2007 through the end of 2008.
Over the 100 days of the strike, that comes to about $21 million per day, and when factoring for inflation, the guild figures it now comes to about $30 million a day.
Related Story
TV Shows Affected By WGA Strike: 'You Bet Your Life', 'The Chi', 'FBI: Most Wanted' & More – Updated List
Earlier today, however, WGA East VP Lisa Takeuchi Cullen sent a message to members that incorrectly said: "Based on prior estimates, the strike could be costing about $30 million a day in lost studio output. A DAY."
But it's not costing the studios $30 million a day. It's costing the California economy $30 million a day.
She made the same error in an earlier tweet that said: "#WGA says the studios' refusal to negotiate a fair deal with writers could cost them about $30 million a day. $30 million. A DAY."
If that $30 million-a-day figure is accurate, the current strike already might have cost the state economy over $400 million in "lost output" and could cost the state $3 billion if it lasts 100 days.
A studio source told Deadline that Cullen's original quote and tweet was "obviously an attempt to generate a salacious headline."
RELATED: WGA Strike Photos: Stars, Writers, Showrunners & Their Supporters On The Picket Line
Deadline could not independently verify Cullen's estimate, but if true, a 100-day writers strike like the one in 2007-08 could cost the companies $3 billion in "lost output."
That strike 15 years ago cost Los Angeles County nearly that much alone. According to the late Jack Kyser, who then was chief economist of the Los Angeles County Economic Development Corporation, the previous Writer Guild work stoppage cost the county $2.5 billion in lost economic output.
The current strike shows no sign of abating, with the production of TV shows shutting down across the country.
"Holy shirtballs, you are some mother-forking superstars!" Cullen wrote in her message to members. "Here we are, two weeks into this strike, and the whole world knows of our struggle. My deli guy asked about it, and here in Jersey that means something. Everyone knows the WGA is striking, and why: because the studios refuse to pay us what we're worth."
Cullen, who is the WGA East's VP Film, TV and Streaming, also noted that the WGA will be holding a Zoom membership meeting Thursday.
Must Read Stories
Opening-Night Red Carpet For Johnny Depp, Maïwenn, Michael Douglas & More
Brie Larson Talks Johnny Depp Movie; Latest Market Deals; Party List; Photo Galleries
Picks Up Kaitlin Olson-Led 'High Potential' To Series, Renews 'Conners', 'Not Dead Yet' & More
'Fast X' To Run Circles Around World With Near-$300M Bow: Preview
Read More About:
Source: Read Full Article