Wall Street Poises To Open Lower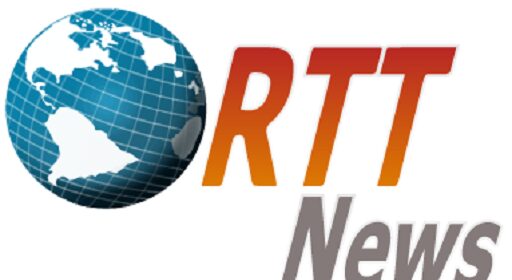 Early cues from the U.S. Futures Index suggest that Wall Street might open in negative territory.
Asian shares closed mixed, while European shares are trading lower.
As of 7.45 am ET, the Dow futures were down 82.00 points, the S&P 500 futures were declining 10.50 points and the Nasdaq 100 futures were sliding 42.25 points.
The U.S. major averages finished lower on Tuesday. The Dow ended with a loss of 195.74 points or 0.56 percent at 34,641.97. The S&P 500 settled lower by 18.94 points or 0.42 percent at 4,496.83, while the Nasdaq finished with a marginal loss of 10.86 points or 0.08 percent at 14,020.95.
On the economic front, the International Trade in Goods and Services for July will be published at 8.30 am ET. The consensus is for a deficit of $68 billion, while the deficit in the prior month was $65.5 billion.
US Services Purchasing Managers' Index or PMI for August will be published at 9:45 am ET. The Services Index consensus is 51.0.
The Institute for Supply Management or ISM's Services Index for August is expected at 10.00 am ET. The consensus is 52.4, while it was up 52.7 in the prior month.
The Beige Book, that is usually published two weeks before the monetary policy meeting of the Federal Open Market Committee or FOMC, is scheduled at 2.00 pm ET.
Boston Federal Reserve Bank President Susan Collins will speak on the economy and policymaking before the New England Council at 8.30 am ET.
Asian stock markets finished mixed on Wednesday. The Shanghai SE Composite Index of China gained 3.71 points or 0.12 percent to close at 3158.08. The Hang Seng of Hong Kong lost 6.93 points or 0.04 percent to 18,449.98.
The Nikkei 225 of Japan gained 0.62 percent to close at 33,241.02.
The Australian benchmark S&P/ASX 200 fell 55.20 points or 0.73 percent to 7,461.60.
European shares are trading lower. CAC 40 of France is down 58.64 points or 0.81 percent. DAX of Germany is declining 79.73 points or 0.51 percent. FTSE 100 of England is declining 48.69 points or 0.65 percent. The Swiss Market Index is sliding 65.19 points or 0.59 percent.
Euro Stoxx 50 which provides a Blue-chip representation of supersector leaders in the Eurozone, is down 0.84 percent.
Source: Read Full Article