UK House Prices Log Biggest Fall Since 2009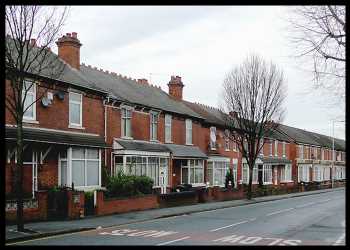 UK house prices declined at the fastest pace in more than 14 years in August as rising borrowing costs continue to dampen housing market activity, data published by the Nationwide Building Society showed on Friday.
House prices posted an annual decline of 5.3 percent after easing 3.8 percent in July. This was the biggest fall since July 2009 and also larger than economists' forecast of 3.9 percent fall.
On a monthly comparison, the fall in house prices was 0.8 percent, bigger than July's 0.3 percent decrease. The price of a typical house was GBP 259,153.
Nationwide Chief Economist Robert Gardner said the softening is not surprising given the extent of the rise in interest rates over recent months.
Nonetheless, Gardner said a relatively soft landing is still achievable, provided broader economic conditions evolve in line with expectations.
Unemployment is likely to remain low and a majority of existing borrowers should be able to weather the impact of higher borrowing costs, Gardner noted.
"While activity is likely to remain subdued in the near term, healthy rates of nominal income growth, together with modestly lower house prices, should help to improve housing affordability over time, especially if mortgage rates moderate once Bank Rate peaks," Gardner said.
The latest Bank of England data showed that mortgage approvals declined to a five-month low 49,444 in July from 54,605 in June.
The BoE has raised its benchmark rate over the last fourteen consecutive meetings, taking the rate to the highest since early 2008.
Source: Read Full Article