U.S. Stocks May Give Back Ground Ahead Of Fed Announcement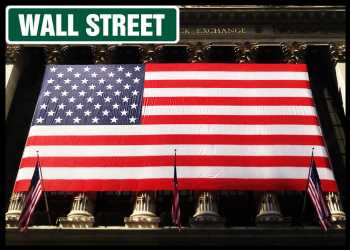 After moving mostly higher over the two previous sessions, stocks may give back ground in early trading on Wednesday. The major index futures are currently pointing to a modestly lower open for the markets, with the S&P 500 futures down by 0.2 percent.
Traders may look to cash in on the recent strength in the markets ahead of the Federal Reserve's monetary policy announcement this afternoon.
With the Fed widely expected to leave interest rates unchanged, traders will pay close attention to the accompanying statement for clues about the outlook for rates.
CME Group's FedWatch Tool is currently indicating a 99.2 percent chance the Fed will leave rates unchanged today and a 74.6 percent chance rates will remain unchanged in December.
"The Fed is still wary of letting their guard down too early after missing their inflation target badly in the last few years," said Bill Adams, Chief Economist for Comerica Bank.
He added, "They are likely to signal tomorrow that they are prepared to raise interest rates again if inflation strays from its current downward trajectory."
On the U.S. economic front, a report released by payroll processor ADP on Wednesday showed private sector employment in the U.S. increased by less than expected in the month of October.
ADP said private sector employment climbed by 113,000 jobs in October after rising by 89,000 jobs in September. Economists had expected employment to jump by 150,000 jobs.
Meanwhile, the Treasury Department announced it intends to continue gradually increasing coupon auction sizes in the upcoming November 2023 to January 2024 quarter.
The Treasury said it plans to auction $112 billion worth of long-term securities next week, including $48 billion worth of three-year notes, $40 billion worth of ten-year notes and $24 billion worth of thirty-year bonds.
In a letter, Treasury officials said the recent increase in treasury yields is "partially a response to stronger-than-expected activity and labor market data."
Shortly after the start of trading, The Institute for Supply Management is scheduled to release its report on manufacturing activity in the month of October.
The ISM's manufacturing PMI is expected to come in at 49.0 in October, unchanged from September. A reading below 50 indicates a contraction.
The Commerce Department is also due to release its report on construction spending in the month of September. Construction spending is expected to rise by 0.4 percent.
Additionally, the Labor Department is also scheduled to release its report on job openings in the month of September. Job openings are expected to decrease to 9.2 million in September from 9.6 million in August.
After recovering from an initial move to the downside, stocks moved mostly higher over the course of the trading session on Tuesday. The major averages climbed well off their early lows and firmly into positive territory.
The major averages finished the day near their best levels of the session. The Dow rose 123.91 points or 0.4 percent to 33,052.87, the Nasdaq climbed 61.76 points or 0.5 percent to 12,851.24 and the S&P 500 advanced 26.98 points or 0.7 percent to 4,193.80.
In overseas trading, stock markets across the Asia-Pacific region moved mostly higher during trading on Wednesday. Japan's Nikkei 225 Index surged by 2.4 percent, while South Korea's Kospi jumped by 1.0 percent.
Meanwhile, the major European markets are turning in a lackluster performance ahead of the Fed announcement. Currently, the German DAX Index, the French CAC 40 Index and the U.K.'s FTSE 100 Index are all up by 0.1 percent.
In commodities trading, crude oil futures are jumping $1.72 to $82.74 a barrel after slumping $1.29 to $81.02 a barrel on Tuesday. Meanwhile, an ounce of gold is trading at $1,994.20, down $0.10 compared to the previous session's close of $1,994.30. On Tuesday, gold fell $11.30.
On the currency front, the U.S. dollar is trading at 151.20 yen compared to the 151.68 yen it fetched at the close of New York trading on Tuesday. Against the euro, the dollar is trading at $1.0544 compared to yesterday's $1.0575.
Source: Read Full Article