Target's Newest Deals, Same-Day Services For Last-Minute Shopping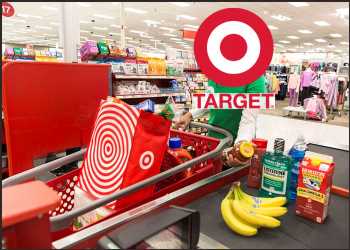 Discount retailer Target Corp. (TGT) has announced its newest holiday deals, as well as fast, easy same-day services aiming to help last-minute holiday shoppers ahead of the Christmas holidays.
The new last-minute deals are available on thousands of items for gifting and gathering across apparel, kitchen appliances, toys, video games, beauty and more.
Top deals available at Target's nearly 2,000 stores and at Target.com, running through December 17, include up to 40% off on kitchen appliances including Ninja and KitchenAid; 30% off each for shoes for the family, matching family sleepwear, and seasonal décor and trees. For December 16 and 17 only, 30% savings are available for clothing and accessories, excluding basics.
Further, top deals running December 18 to 24 include, among others, up to 60% off for video games across PlayStation, Nintendo Switch and Xbox; and up to 50% off each for toys, small kitchen appliances, and seasonal décor and trees.
Last-minute holiday shoppers can utilize Target's same-day fulfillment services, such as Order Pickup, Drive Up and Same-Day Delivery with Shipt, to get purchases the same day, no membership required.
Guests can place orders before 6 p.m. local time on Christmas Eve and get their purchases using Target's same-day services, Drive Up and Order Pickup.
In addition, customers can place orders before 4 p.m. local time on Christmas Eve for Same-Day Delivery with Shipt and have them delivered in as soon as 1-2 hours.
Mark Schindele, executive vice president and chief stores officer, Target, said, "As guests turn to Target to finish up their holiday shopping, our stores nationwide are well-stocked, staffed with the best team in retail and ready with great deals on everything needed to host gatherings, give gifts and celebrate the season."
Source: Read Full Article