Peloton Needs to Fire Its CEO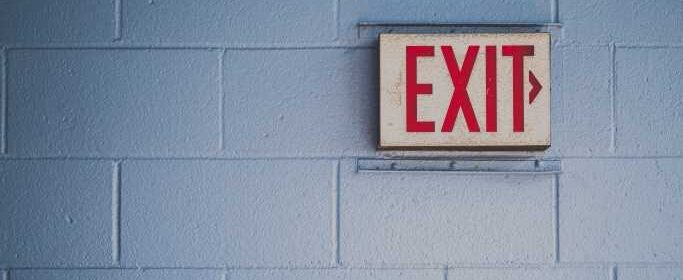 Barry McCarthy is the chief executive officer of the dying exercise equipment company Peloton Interactive Inc. (NASDAQ: PTON). His failure at the helm of Peloton cannot be matched by that of the head of any other major public corporation. If the board does not fire him, it has broken its duty to shareholders. (These 19 executives pay themselves more than $150 million a year.)
McCarthy made an irresponsible comment during the Peloton earnings call: "I have never been more optimistic and excited about the future of the business. There is just an enormous disconnect between the stock price and the energy in the building." The figures show that his viewpoint could not be further from the truth. Among other things, Peloton will be cash flow negative for the next two quarters.
Revenue for the fiscal fourth quarter dropped 5% from the same period a year ago to $642 million. From the previous quarter, the drop was 14%. The notion that Peloton is at any turnaround stage has no shred of truth.
Peloton posted an ugly quarterly loss of $242 million. That is better than a year ago when the number was $1.3 billion. It is a pyrrhic victory. A large loss is a large loss. The stock has dropped 59% in the past year, while the market is 17% higher.
Get Our Free Investment Newsletter
Peloton has gone through every trick it can find to improve results. It sells used versions of its products, which will likely undermine the sale of new ones. It has created a program for companies to offer Peloton products and services as perks. It sells its products at Dick's Sporting Goods and Amazon. Visitors at U.S.-based Hilton Hotels have access to Peloton products. Nothing has worked.
Who is to blame, most directly? Board Chair Karen Boone. She has been a board member since January 2019. McCarthy joined in February 2022. Board members Jon Callaghan, Jay Hoag, Angel L. Mendez, Jonathan Mildenhall and Pamela Thomas-Graham should also take the blame.
Sponsored: Find a Qualified Financial Advisor
Finding a qualified financial advisor doesn't have to be hard. SmartAsset's free tool matches you with up to 3 fiduciary financial advisors in your area in 5 minutes. Each advisor has been vetted by SmartAsset and is held to a fiduciary standard to act in your best interests. If you're ready to be matched with local advisors that can help you achieve your financial goals, get started now.
Source: Read Full Article