Paramount Global In Talks With Tyler Perry To Sell Majority Stake In BET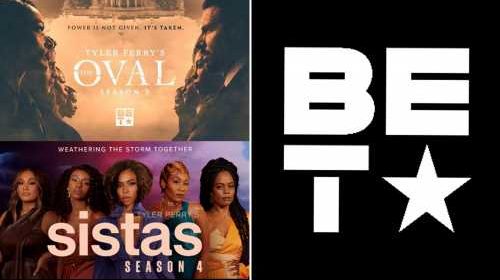 UPDATED with Tyler Perry interest: Paramount Global is talking with Tyler Perry about a deal for BET Media as the conglom explores a sale of a majority stake in the division.
Perry, who has a strong relationship with BET CEO Scott Mills as well as Paramount Global CEO Bob Bakish, is eyeing the asset as his own producing deal with BET is coming to an end. He supplies a large portion of the scripted content on BET and BET+, and is a partner with Paramount on the streaming service launched in 2019.
Paramount, for its part, has been pretty clear about its desire to explore opportunities to raise cash, including an attempt to sell publisher Simon & Shuster.
Related Story
Paramount To Pay $122.5M To Settle 2019 Shareholder Lawsuit Over Viacom-CBS Merger
It's move with BET Media was first reported in the Wall Street Journal. The company declined to comment.
The division includes the BET linear networks, BET+, BET Studios, launched in 2021 with partners Kenya Barris, Rashida Jones and Aaron Rashon Thomas, and VHI, which was moved under the BET umbrella last year.
A person familiar with the situation said Paramount would maintain a minority stake as well as commercial agreements with BET for content across its platforms in any deal.
Given BET's iconic status within Black culture and the Black creative community, it could potentially see interest from other Black high-net worth individuals or minority-owned institutions.
BET, or Black Entertainment Television, was founded by Robert Johnson in 1980, the first cable channel to cater to Black audiences. It was acquired by Viacom in 2001 in a deal worth $3 billion.
Paramount's $2.2 billion deal to sell book publisher Simon & Schuster to Penguin Random House fell through on regulatory concerns but it has made clear that's a noncore asset and remains on the block. In recent years, it sold the CBS NYC headquarters known as Black Rock, and website CNet. It declined offers for Showtime, announcing other plans for that asset, namely merging it with Paramount+ in streaming and linear TV.
As the parent pivots to streaming, like most big media companies it's spending heavily on content and anticipates peak losses in that business this year.
The company declined to comment. Par's general interest in selling a majority stake in BET was first reported in the Wall Street Journal.
The talks around BET come as M&A chatter is heating up in various pockets of media and entertainment. Lachlan Murdoch said recently that Fox Corp. will be actively pursuing it, WME is looking to sell itself, Hulu may be up for grabs, and Cineworld is marketing its global theatrical assets as it seeks to emerge from bankruptcy, to name a few.
Must Read Stories
Cannes Contenders Part II: Wenders, Aïnouz & More, But Studio Ghibli Bows Out
'Thrones' Writer Bryan Cogman To Showrun Reimagined Zorro Series In Works At Disney+
'Everything Everywhere', 'Women Talking' & 'White Lotus' Win Big At WGAs
Top TV Writers, Stiehm & Others Talk WGA Negotiations; Guild "Good Sheriff In A Bad Town"
Read More About:
Source: Read Full Article