NBCUniversal Unveils Advertising Initiatives Including 'Content Quality Index', 29 New Measurement Partners, Expanded "In-Scene" Push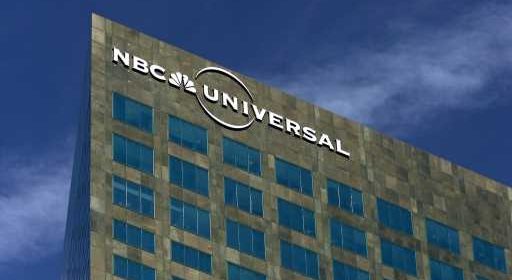 At its third annual developer conference on Wednesday, NBCUniversal introduced a range of new products and capabilities aimed at enhancing the media company's appeal to advertisers. Among them: a new "content quality index" partnership with MarketCast; an expansion of in-scene advertising capabilities; and the certification of 29 new measurement partners.
The One23 event in New York is named after NBCU's One Platform, which unifies the company's many advertising venues, across streaming, digital, social and linear TV. This year's confab features appearances by Apple co-founder Steve Wozniak and NBC late-night host Jimmy Fallon. With an emphasis on technology, it is designed to complement the annual NewFronts and upfronts presentations by NBCU to advertisers in May. (Disney has added a similar event in the first quarter of recent years.)
Related Story
Warner Bros Discovery Abandons Plan To Shut Down Discovery+ As Stand-Alone Service As It Moves Ahead With HBO Max Merger
A press release issued at the start of the conference highlighted 18 initiatives across areas like measurement, data, innovation, commerce. One part of the business remaining in the spotlight is measurement, given the ongoing struggles by legacy market leader Nielsen to persuade ad buyers and sellers it is fully equipped for the digital world. NBCU announced an expansion of its efforts to certify third-party measurement firms, with the goal of boosting alternatives and supplements to Nielsen. The company last year conducted a high-profile trial with iSpot for measurement during the Winter Olympics in Beijing and pronounced the effort a success. This year, there are 38 certified vendors, a more than four-fold increase from last year at this time.
Another item in the release was an expansion of the company's "in-scene" ad capabilities, which were announced last year. NBCU is teaming with TripleLift to allow ads to be digitally inserted into 2D signage as well as 3D product placement during post-production.
Must Read Stories
'Magic Mike's Last Dance' & 'Titanic' Reissue Counter Super Bowl: Weekend Preview
WBD Abandons Plan To Sunset Discovery+ Ahead Of HBO Max Merger
'Ballerina Overdrive' Cast Set; News On Pics With Bonham Carter, Coogan, Ebrahimi & Golding
Sports Fuel 4% Ad Revenue Boost In Q2; M&A Eyed After Scrapped News Corp Merger
Read More About:
Source: Read Full Article