NBCUniversal Says Tokyo Olympic Games Are On With 7,000 Hours Of Programming Across Platforms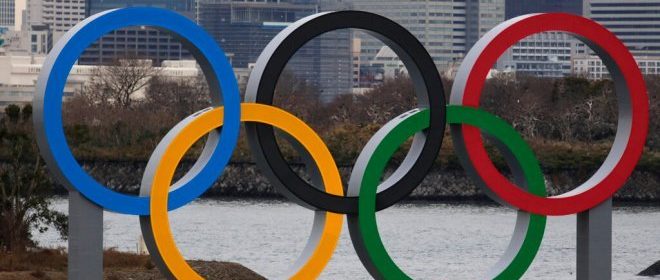 NBCUniversal announced today that it will present an unprecedented 7,000 hours of coverage of the Tokyo Olympics this summer on two broadcast networks, six cable networks, and multiple digital platforms, serving both English- and Spanish-language viewers.
The Games postponed from last summer will take place July 23-August 8 in Tokyo, Japan, the company said, dispelling rumors to the contrary that have been percolating give local discontent and low vaccination rates in Japan.
"After a devastating year, the world comes together again, finally, in Tokyo this summer," said Molly Solomon, Executive Producer and President, NBC Olympics Production. "We are going to deliver the most comprehensive — and accessible — coverage for any sports event in history. The depth and breadth of our broadcasts will be unprecedented, showcasing once-in-a-generation athletes and storylines that will capture the incredible uniqueness of these Games and our times."
The Games, which will run without fans, will be the first major global gathering since the pandemic began.
NBCUniversal said a big focus of its coverage, naturally, will be Team USA, which has won more overall medals than any other nation at six consecutive Summer Games. The group is expected to be led by some of the athletes including Simone Biles, Katie Ledecky, Caeleb Dressel, Simone Manuel, Allyson Felix, Noah Lyles, and others.
In team sports, the U.S. women are particularly formidable and should contend for gold across basketball, soccer, softball, and water polo, as well as several team events, such as gymnastics and the eight in rowing. In men's basketball, the "Dream Team" will attempt to win its fourth consecutive gold medal and 16th overall.
MORE
Read More About:
Source: Read Full Article