Michael Cieply: The Next Great Hollywood Book? It Will Have To Be History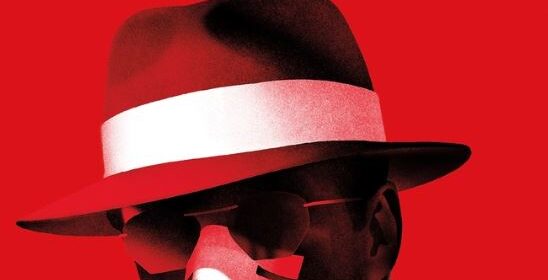 Will there ever be a great book about the film business as it is now?
I still think not. What used to be called The Industry, as it exists today, might be grist for a eulogy, a festival panel discussion or possibly an online technical manual—10 steps to reboot the software that made your last picture. But the stuff of a gloriously wicked novel or a shocking real-life tale of ambition and folly can only come now from Hollywood's past.
Hot, sassy insider movie books were truly a grand tradition, as integral to film culture as the pictures themselves. Half the fun was on-screen. The other half was embedded in those myriad tell-alls, exposes and romans-a-clef that created a myth many times larger than life—which, after all, was pretty large to begin with.
Related Story
Former NBCUniversal CEO Jeff Shell Forfeits $43 Million In 2022 Pay After Being Fired For Cause
It was a rather short leap from Thalberg to The Last Tycoon, or from Grauman's to The Day of the Locust. Get Shorty was only a little over-stated; Hollywood brushes with the Mob were not uncommon. Screenwriter-types in jeans and leather jackets lined up in Santa Monica for an early Saturday matinee of the film version of Michael Tolkin's absurdist revenge novel The Player. A bit extreme, sure. But it was plumbing depths they well knew. I can even remember studio interns in the 1990s reading What Makes Sammy Run? as an instruction manual. Filmland was almost as feral as its novelists said it was.
And if you didn't think so, you had only to scan the many nonfiction chronicles that looked behind the curtain almost before the screen went dark. Down and Dirty Pictures. The Devil's Candy. Fade Out. Hello, He Lied. What Just Happened? Monster. Easy Riders, Raging Bulls. Final Cut. Picture. The Industry. The Studio. Adventures in the Screen Trade. Indecent Exposure. Hit and Run. You'll Never Eat Lunch in This Town Again. Etc.
It was all there. Power. Glory. Triumph. Failure. Back-stabbing. Credit-grabbing. Occasionally, even criminal behavior, told almost in real time, usually from a pose of both fascination and horror.
Most of it was great reading. But with time, the stories diminished. Some movie authors moved on to other topics and one I can think of is trying to reprise a book from the 90s, but hasn't quite found his footing.
Meanwhile, the better Hollywood books took on a noticeably historical cast. Michael Schulman's Oscar Wars looked backwards, and Sam Wasson's The Big Goodbye went all the way back to the 70s and the making of Chinatown. James Andrew Miller's Powerhouse mostly described a Creative Artists Agency that had become something different by the time the book was published. Tom Epperson's Make Believe was actually a nostalgia trip. Even She Said, a 2019 book about the journalistic pursuit of Harvey Weinstein, described a Hollywood culture that collapsed with his disgrace, leaving next-wave transgressors—Kevin Tsujihara, Ron Meyer, Jeff Shell—to pay heavy career price for misdeeds much less serious than Weinstein's.
She Said is history. The post-Weinstein, post-lockdown, carefully inclusive, socially responsible, climate conscious Hollywood is a more proper, less racy place—that, or it has finally learned not to advertise its sins in an annual crop of page-turners. (And it's hard to make literature out of green-screen antics and a growing horde of VFX workers.)
So maybe it's better this way. The movie colony's good-to-be-bad ethic was never actually a good thing, at least by any conventional measure.
But it sure made good reading at the beach.
Must Read Stories
WGA & AMPTP Set More Talks For Today; Guild & Studios Still Far Apart
Serious Moments For Media Give Way To Satire & Mirth; Biden & Wood Remarks
Plumbs Another Domestic Win At $38M; Karting Past $1 Billion Global
CinemaCon Wrap: 'Oppenheimer', 'Napoleon', 'Flower Moon', Others In Oscar Mix?
Read More About:
Source: Read Full Article