Ford Takes Besting From Tesla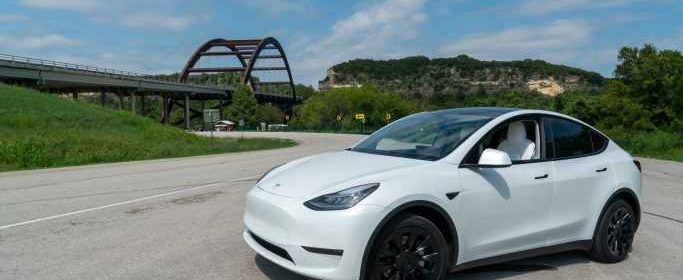 Shareholders were upset when Tesla dropped the price of its cars sharply. They assumed Tesla's sales were in trouble. However, others assumed that the move would trigger a new surge in sales. Enough people viewed the situation in this way that new Tesla competitors took a savage beating in the stock market. None took a hammering worse than Ford, which has bet its future on EVs. (These are the cheapest electric vehicles you can buy.)
Ford has bested Tesla based on share price over the last year. It is a hollow victory. Ford's stock has sold down 50%, and Tesla's down by 65%. However, Tesla's market cap is $387 billion. Ford's is $51 billion. Gamblers continue to bet on the smaller company.
Tesla delivered 1,313,851 cars last year. Ford delivered a few tens of thousands. These were driven by the Mustang Mach-E, which had sales of 35,498, and the Ford F-150 Lightning, which had sales of 15,617. The difference between Tesla's number and Ford's shows how long the road is for the second-largest car company to catch up.
Ford and Tesla have another substantial difference. As Tesla drops its price, Ford has sharply pushed the prices of its EVs much higher. This has been the case with the Mustang Mach-E and the Lightning. Ford says it had to do this because it guessed wrong about how much it would cost to manufacture the two vehicles. It was one of the largest unforced errors by any car company in 2022. (These are the least reliable cars in America.)
Get Our Free Investment Newsletter
Ford's EV future will be determined in the short term by how many EVs it sells this year, not whether Tesla stumbles. Tesla's growth rate may be slower than it has been in the last few years, but Ford's growth will have to be stupendous.
Sponsored: Tips for Investing
A financial advisor can help you understand the advantages and disadvantages of investment properties. Finding a qualified financial advisor doesn't have to be hard. SmartAsset's free tool matches you with up to three financial advisors who serve your area, and you can interview your advisor matches at no cost to decide which one is right for you. If you're ready to find an advisor who can help you achieve your financial goals, get started now.
Investing in real estate can diversify your portfolio. But expanding your horizons may add additional costs. If you're an investor looking to minimize expenses, consider checking out online brokerages. They often offer low investment fees, helping you maximize your profit.
Source: Read Full Article