European Shares Seen Opening Broadly Higher In Cautious Trade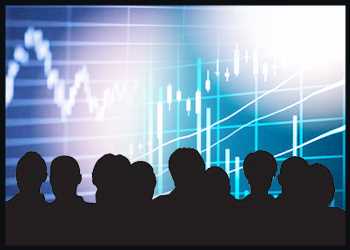 European stocks look set to open broadly higher on Monday amid bets that U.S. interest rates could peak in the coming months.
In the wake of hawkish comments from Fed officials recently, markets now bet the U.S. benchmark rate will reach closer to 5.5 percent and stay higher for longer.
Asian stocks traded mostly lower, though Chinese markets slipped after China set a modest target for economic growth this year of around 5 percent, down from last year's target of 5.5 percent.
This week's trading is likely to be driven by reaction to congressional testimony by Federal Reserve Chair Jerome Powell as well as the closely watched monthly jobs report scheduled for release on March 10.
The Bank of Japan's interest-rate decision and China inflation data are also awaited.
The dollar remained subdued amid a slide in U.S. bond yields while gold held largely steady in Asian trading.
Oil prices fell around 1 percent on disappointment that China didn't set itself more ambitious growth targets.
U.S. stocks rose sharply on Friday as the U.S. 10-year Treasury yield pulled back after jumping to a three-month closing high above 4.0 percent.
There wasn't much in the ISM services report to suggest the Fed needs to raise rates significantly higher than previously planned.
The Dow climbed 1.2 percent, the tech-heavy Nasdaq Composite jumped 2 percent and the S&P 500 added 1.6 percent.
European stocks rose for a second straight session on Friday as investors weighed signs of an economic recovery in China against expectations for ECB rate hikes.
The pan-European STOXX 600 gained 0.9 percent. The German DAX rallied 1.6 percent and France's CAC 40 index rose 0.9 percent while the U.K.'s FTSE 100 finished marginally higher.
Source: Read Full Article