European Chips Act Enters Into Force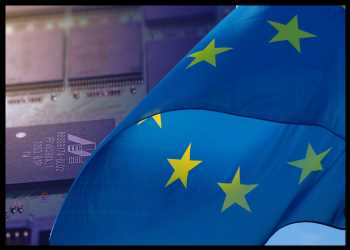 The European Chips Act entered into force Thursday, putting in place a comprehensive set of measures to ensure the European Union's security of supply, resilience, and technological leadership in semiconductor technologies and applications.
The European Chips Act aims to strengthen manufacturing activities in the European Union, stimulate the European design ecosystem, and support scale-up and innovation across the whole value chain. The European Union aims to reach its target to double its current global market share of semiconductor to 20 percent in 2030.
Using EUR 3.3 billion of EU funds, the Chips for Europe Initiative envisages setting up of advanced pilot production lines to accelerate innovation and technology development, the development of a cloud-based design platform, the establishment of competence centres, and the development of quantum chips.
Under the European Chips Act, public and private investments in manufacturing facilities for chipmakers and their suppliers will be given incentives.
The European Chips Act has established a coordination mechanism between the Member States and the Commission for strengthening collaboration with and across Member States, monitoring the supply of semiconductors, estimating demand, anticipating shortages, and, if necessary, triggering the activation of a crisis stage.
With the entry into force of the Chips Act, the work of the newly established European Semiconductor Board will also formally start, which will be the key platform for coordination between the Commission, Member States, and stakeholders.
The European Chips Act was proposed at time shortage of chips was affecting European industry.
Semiconductors are the essential building blocks of digital and digitised products. Ranging from smartphones and cars, to critical applications and infrastructures for healthcare, energy, defence, communications and industrial automation, semiconductors are the core material used to run devices that are key to the modern digital economy. They are also at the centre of strong geostrategic interests and the global technological race.
Globally, China leads in the production of semiconductors while the United States currently produces only 10 percent of the world's supply.
Source: Read Full Article