China Cuts 1-Year Loan Prime Rate, Holds 5-Year LPR Unexpectedly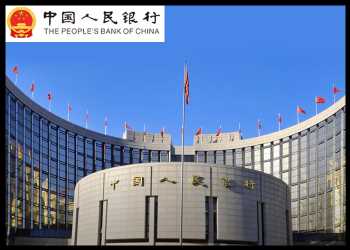 China's central bank reduced the one-year loan prime rate by a smaller-than-expected margin and retained the five-year rate despite financial troubles among property developers.
The People's Bank of China lowered its one-year loan prime rate, or LPR, by 10 basis points to 3.45 percent.
However, the five-year LPR, the benchmark for mortgage rates, was kept unchanged at 4.20 percent. The central bank had previously reduced the one-year as well as five-year LPRs by 10 basis points each in June.
The PBoC was expected to cut both the rates by 15 basis points today after the one-year medium-term lending facility, or MLF, rate was reduced by a similar pace last week. The MLF acts as a guide to loan prime rates.
The rate on the MLF was cut to 2.50 percent from 2.60 percent on August 15. The bank had also lowered the MLF by 10 basis points in June.
"The disappointing follow-through from the MLF cut to the LPR strengthens our view that the PBOC is unlikely to embrace the sizeable declines needed to revive credit demand," Capital Economics' economists Julian Evans-Pritchard and Zichun Huang said.
"The upshot is that while monetary easing will provide some relief to indebted firms and households, it will not be enough to put a floor beneath growth," economists said. Instead, the key will be the extent of fiscal support.
Although Beijing has influence over the LPR, the central bank fixes it monthly based on the submission of 18 banks. The LPR replaced the traditional benchmark lending rate in August 2019.
Source: Read Full Article