Asian Stock Markets Fret About Global Growth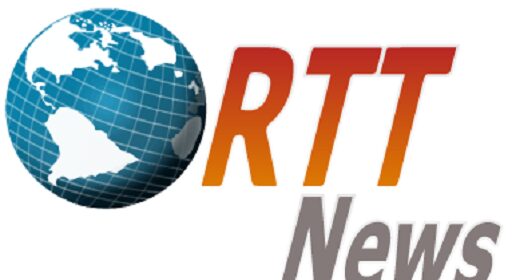 Asian markets finished trading on a mixed note on Wednesday amidst concerns about growth in China as well the broader world economy. A rise in crude oil prices also weighed on sentiment.
China's Shanghai Composite Index gained 3.71 points or 0.1 percent to finish trading at 3,158.08. The day's trading ranged between 3,162.15 and 3,136.90. The Shenzhen Component Index shed 13.38 points or 0.1 percent to close at 10,527.33.
The Japanese benchmark Nikkei 225 Index climbed 204.26 points or 0.6 percent to end trading at 33,241.02. The day's trading range was between 33,090 and 33,282.50.
Mitsui Engineering & Shipbuilding topped gains with a rally of 8.9 percent. Oki Electric Industry followed with a gain of 5.4 percent. Mazda Motor and Pacific Metals both added more than 4.5 percent. Mitsubishi Heavy Industries gained 3.7 percent.
Asahi Group Holdings was the biggest laggard, declining 2.4 percent. Nippon Yusen, Mitsubishi Logistics Corp., Nippon Express and Yamato Holdings all declined more than 1 percent.
The Hang Seng Index of the Hong Kong Stock Exchange shed 6.93 points or less than a tenth of a percent from the previous close to finish trading at 18,449.98. The day's trading range was between a high of 18,492.59 and a low of 18,256.10.
The Korean Stock Exchange's Kospi Index declined 18.84 points or 0.7 percent to close trading at 2,563.34. The day's trading range was between 2,560.09 and 2,585.98.
Australia's S&P/ASX200 Index closed trading at 7,257.10, falling 57.20 points or 0.8 percent. The index has lost more than half a percent in the last five days and sits 4.1 percent below its 52-week high. The day's trading range was between 7,253.20 and 7,314.30.
Media and entertainment business Domain Holdings Australia rallied 3.9 percent followed by Telix Pharmaceuticals that gained 2.5 percent. HMC Capital, Syrah Resources and Kelsian Group all gained more than 1 percent.
Packaging business Orora Plunged 18.2 percent following an equity raise. Cromwell Property Group lost 5.4 percent. Biotechnology business Imugene, retail business Lovisa Holding and software business Altium all declined more than 4 percent.
The NZX 50 Index of the New Zealand Stock Exchange edge down 9.59 points or 0.1 percent to close at 11,427.66. Trading ranged between 11,393.17 and 11,469.17.
Sanford topped with a gain of 2.6 percent followed by Arvida Group that rallied 2.5 percent. Sky Network Television, Skellerup Holdings and Vista Group International all gained close to 2 percent.
Meridian Energy and Fletcher Building slipped close to 2 percent. Investore Property, Serko and Fisher & Paykel Healthcare all declined around 1.5 percent.
Wall Street had closed on a negative note on Tuesday, as weak PMI data from Europe and China triggered concerns about the health of the global economy and dampened market sentiment. The Nasdaq Composite shed 0.1 percent to close at 14,020.95 whereas the Dow Jones Industrial Average dropped 0.6 percent to finish trading at 34,641.97.
Source: Read Full Article