3D Printing Company To Pay $4.54 Mln Over China Export Violations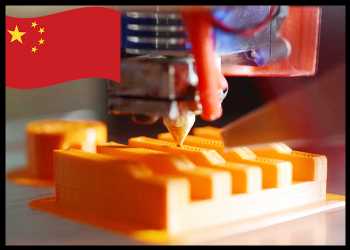 A Carolina-based 3D printing company has agreed to pay the United States up to $4.54 million in fine for illegally providing export-controlled technical data to China in connection with certain NASA and Pentagon contracts, violating export control laws.
In parallel agreements also related to alleged export violations, 3D Systems Corporation agreed to a $20 million administrative settlement with the Department of State, and a $2.77 million administrative settlement with the Department of Commerce.
As Per the terms of a civil settlement executed with the Department of Justice on Monday, the company agreed to pay $2.27 million in restitution to the federal government within the next 30 days. The company may be required to pay an additional $2.27 million in penalties under the Justice Department settlement agreement, for a total of up to $4.54 million, if it fails to pay at least that amount in civil penalties, according to U.S. Attorney for the Northern District of Texas Leigha Simonton.
According to the Justice Department Settlement Agreement, 3D Systems, through Quickparts.com, Inc., its then-subsidiary in China, completed on-demand manufacturing projects on contracts issued by the U.S.Defense Department and NASA. This includes projects involving technical or other data potentially classified under a number of Export Control Laws.
The Export Control Laws prohibit certain controlled items and intellectual property from being exported to certain foreign countries, including China, without a license or authorization from the appropriate federal agencies.
The Justice Department alleged that between January 1, 2012 and December 31, 2017, 3D Systems Corp exported certain items and intellectual property to China without the appropriate license or authorization in connection with certain contracts issued by DOD and NASA in violation of the False Claims Act.
This case was jointly investigated by multiple federal agencies.
The State Department said that since the Company cooperated with its review and has been undertaking corrective actions, it has decided that it is not appropriate to administratively debar 3D Systems Corporation.
Headquartered in Rock Hill, South Carolina, 3D Systems provides 3D printing and related services to customers in the U.S. and abroad.
Source: Read Full Article