Standard Chartered Partners with Linklogis to Establish Blockchain Trade Finance Platform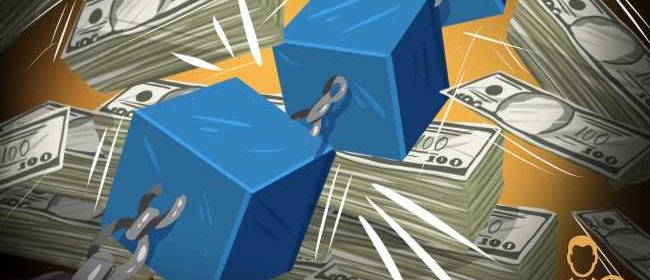 The UK-based multinational bank Standard Chartered has established a joint venture with Chinese supply chain finance technology company Linklogis to create a blockchain-based trade finance platform.
Blockchain Trade Finance Venture in Singapore
Standard Chartered made the announcement in a press release on Monday (August 30, 2021). According to the bank, the new platform would be called Olea. 
Olea, which leverages blockchain technology, will be headquartered in Singapore. The proposed new trade finance platform will connect institutional investors who are looking for an alternative asset class, with supply chain businesses who seek access to financing. 
According to the press release, investors will be exposed to a wide range of trade finance assets globally, with a focus on Asia, while the businesses, on the other hand, can obtain financing through seamless and transparent processes.
Meanwhile, Amelia Ng, Managing Director of SC Ventures, Standard Chartered's innovation and fintech unit, will be the CEO of Olea, while Linklogis' Vice-Chairperson and Chief Risk Officer Letitia Chau will be the deputy CEO. 
Commenting on the latest development, Ng said:
"By marrying Standard Chartered's international trade and risk management expertise and unparalleled knowledge of Asia, Africa and the Middle East with Linklogis' innovations in supply chain technology, Olea is uniquely positioned to reinvent trade finance and be a force for good."
Chau also spoke about the new blockchain-based trade finance platform, saying:
"The new joint venture, Olea, offers an agile and robust platform, using blockchain and AI technology to drive exceptional efficiency and transparency for suppliers seeking affordable and convenient financing."
The partnership between Standard Chartered and Linglogis began back in 2019 after both parties signed a memorandum of understanding (MoU). Both companies agreed to develop innovations geared towards engaging the supply chain finance sector. Later in 2020, the UK bank purchased an equity stake in Linklogis, for an undisclosed sum.
Standard Chartered and Blockchain Technology 
Standard Chartered has continued to leverage blockchain technology for various use cases. Back in 2019, the bank completed a pilot of the first blockchain-powered cross-border Line of Credit (LC) for oil and gas companies.
In August 2020, Standard Chartered also completed Bangladesh's first blockchain-based trade transaction by issuing a Letter of Credit for garment manufacturer Viyellatex. 
Later in December, the UK bank partnered with UnionBank to launch a bond issuance platform based on distributed ledger technology (DLT). 
Apart from blockchain, Standard Chartered has also shown interest in the cryptocurrency industry. As reported by BTCManager in June 2021, a unit of the bank was considering creating a crypto brokerage and exchange platform in Britain and Europe.
Standard Chartered's digital asset custody unit, along with multinational financial services giant Fidelity Investments and TP ICAP teamed up, with plans to establish a cryptocurrency trading platform, in response to growing clients' demand for crypto. 
Related posts:
Source: Read Full Article