Record-Low Electricity Prices in Sweden Make It 'a Lucrative Place' to Mine Bitcoin, Says Report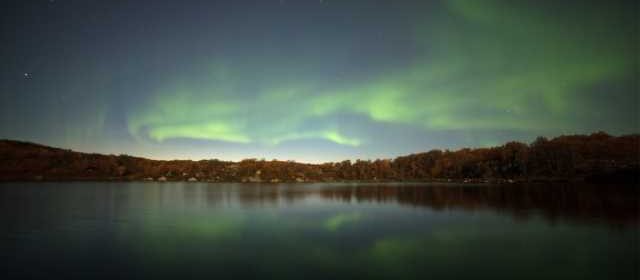 Bitcoin miners are finding the Nordic lands a profitable opportunity to boost their revenues due to a plunge in electricity prices at the cheapest levels than any other well-known places for crypto mining.
Bitcoin Miners Could Find 'Lucrative' Opportunities in Norway and Sweden
According to a Bloomberg report, the Nordic region, specifically Norway and Sweden, has seen mild weather in the last 20 years, which helped boost production from hydroelectric plants.
As the long-lasting weather trend has been alive in the region for several years, it's helping in some way to leave the area awash in generation capacity, which keeps the prices close to zero "for extended periods," Bloomberg details, which also adds that average prices saw so far this year "are about a third of those in Germany," that is considered the biggest power market in Europe.
Tor Reier Lilleholt, head of analysis at Norwegian consultant Wattsight AS, told Bloomberg:
These prices are some of the lowest you can find in the world if you disregard fees and taxes. What we saw this summer was that the low levels registered over such a long time.
Traditional crypto mining hotspots are based in China, Kazakhstan, and Canada, but the dynamics could have a turnaround, says Bloomberg, which also coincides with the current crypto bull-run. Norway is also a well-known country for its lower electricity prices for industrial users and non-households in the European Union (EU).
Carbon-Free Electricity in the Nordic Region
But lower prices in the Nordic region are not only an attractive bait for crypto miners, as the electricity in these countries is almost carbon-free (a combination of hydro, nuclear, and wind power), riding with the current environmental policies trends across the world.
The article explains further the technical aspect that could favor crypto miners in the Nordic region due to the lower prices:
The cost of power is poised to become even more significant for miners. The hash-rate, the amount of calculation needed to produce each coin, is steadily increasing. And in May, miners' rewards were cut by a so-called halving, a reduction in the amount of tokens they receive as a way to maintain scarcity.
Tyler Page, business development manager at Bitfury, commented on the spike in the interest of bitcoin mining in Norway:
We have seen a notable up-tick in investor appetite for bitcoin mining opportunities in Norway. This year's energy prices were particularly low as bitcoin prices have increased.
What are your thoughts about the Nordic Region as an attractive hotspot for crypto miners? Let us know in the comments section below.
Source: Read Full Article