The Award for This Week's Silliest Bitcoin-Related Headline Goes to CNN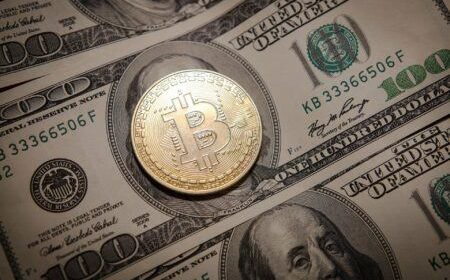 On Monday (January 11), Paul R. La Monica, a digital correspondent for CNN Business, came up with a clickbaity FUD-powered Bitcoin-related headline that will be extremely tough to beat when it comes to silliness and misinformation.
According to his CNN bio, La Monica "writes daily about the markets and blue chip companies and also appears regularly on CNNI's business programs." Previously, he was "an assistant managing editor overseeing the site's economic, markets and technology coverage." He has "been with CNN Business since November 2001 and has previously worked for Red Herring, SmartMoney, American Banker and Financial World."
La Monica is a good journalist and by no means a Bitcoin hater. Here are title from some of his previous articles on Bitcoin:
12 May 2020: "Bitcoin 'halving' could boost its price as more investors flock to cryptocurrencies"
18 November 2020: "Bitcoin rockets past $18,000. The all-time high is in sight"
20 November 2020: "Bitcoin soars again after BlackRock says it could replace gold"
17 December 2020: "Bitcoin tops $20,000 milestone and continues to surge to record highs"
4 January 2021: "Bitcoin's bubble could burst, warns Anthony Scaramucci. But he's still a mega-bull"
7 January 2021: "Bitcoin tops $40,000 — just days after passing $30,000"
This makes it all the more confusing and frustrating that yesterday he (or his editors) decided to go with the title "Bitcoin plunges more than 20% in three days. It's now in a bear market" for the article he wrote yesterday about the large price correction that started on on Sunday (January 10) and continued on to Monday (January 11) before the Bitcoin price started to rebound strongly after it reached an intraday low of $30,299 (on Coinbase) around 16:37 UTC on January 11.
According to data by CryptoCompare, last Friday (January 8), the Bitcoin price set a new all-time high of $41,964 around 15:00 UTC, which was more than the nearly $20K all-time high that was reached at the end of Bitcoin's 2017 rally.
Per data by CryptoCompare, currently (as of 09:37 UTC on January 12), BTC-USD is trading at $36,079, up 0.91% in the past 24-hour period and up 24.53% since the start of 2021. In the past 12-month period, Bitcoin's return on investment (vs USD) is up a highly impressive 341%.
In what universe does it make any sense to say that Bitcoin is "in a bear market"?
What is even more baffling is that La Monica acknowledge's how well Bitcoin has been doing in the past several weeks. This is from the second paragraph of his article:
"Bitcoin is still up a lot over the past few months, not to mention from where it was trading just a few weeks ago."
If this article had appeared in a small crypto news outlet with a very small audience, one could just disregard its title as just another sensationalist headline, but the fact that it appears on CNN makes it more dangerous due to CNN's mainstream credibility and wide reach because many people only bother to scan headlines and they may get impression from this one that they should panic because the strong bull run that started on 13 March 2020 is over.
The views and opinions expressed by the author are for informational purposes only and do not constitute financial, investment, or other advice.
Featured Image by "petre_barlea" via Pixabay.com
Source: Read Full Article